Debate erupts: Is motherhood an advantage for UK's next PM?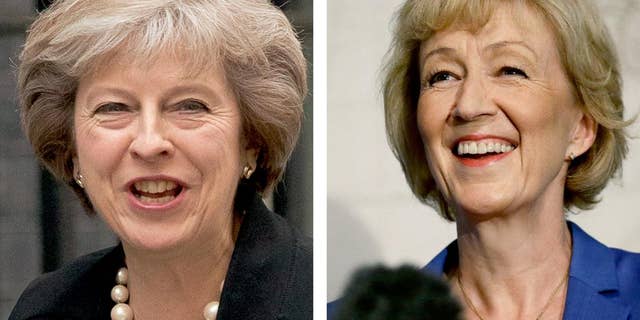 NEWYou can now listen to Fox News articles!
LONDON – Two Conservative women running to become Britain's next leader are facing a question that wouldn't be raised if there were male candidates for the job: Does being a mother make you better qualified to be prime minister?
A political maelstrom erupted Saturday after contender Andrea Leadsom suggested in an interview that her status as a mother gives her an advantage over rival Theresa May, who does not have children.
Leadsom told the Times that she doesn't "want this to be 'Andrea has children, Theresa hasn't' because I think that would be really horrible. But genuinely I feel that being a mum means you have a very real stake in the future of our country, a tangible stake. She possibly has nieces, nephews, lots of people, but I have children."