Death Of Mexican Diplomat's Infant Son Appears Linked To Natural Causes, Autopsy Shows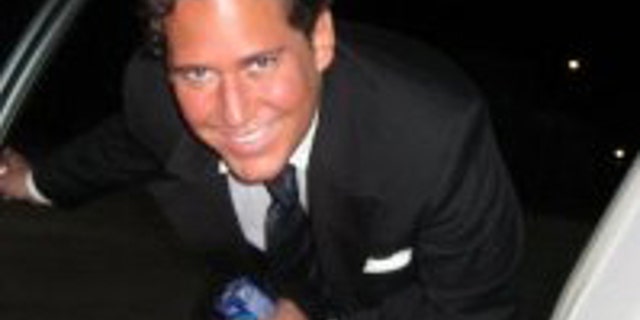 The New York City medical examiner has determined that the death of the infant son of a top diplomat for the Mexican Consulate in Manhattan died of natural causes.
Published reports say that a preliminary autopsy unearthed no evidence of foul play in the death of four-month-old Eduardo Rocha Oralle, whose parents took him to New York University Langone Medical Center last Tuesday.
The boy, whose body was covered with cuts and bruises, was pronounced dead shortly after he arrived at the hospital.
Police questioned his father, Eduardo Rocha Bracamontes, 36, who lists his title on his LinkedIn page as "Consul for the Legal, Documentation, and Political Departments," and his wife, Gina Ximena, 26.
Police initially had treated their apartment in an upscale building on the East Side as a crime scene, posting an officer outside their door.
The Wall Street Journal reported that police noted that further tests were needed to identify the precise cause of death.
The Journal story said that the autopsy revealed "a left ear infection, a cut to the back of the left ear lobe, and mouth and throat ulcers."
It quoted an unidentified police official as saying that the baby had four rib fractures on the left side of his body, "which is consistent with chest compressions."
The official said the medical examiner's report said the baby "appeared dehydrated, underweight and looked sickly."
The couple were questioned by police soon after the boy's death, but were released without charges.
The building's superintendent, Wendy Hernandez, is quoted in various news outlets as saying that Bracamontes and Ximena had lived in the apartment less than a year. She also said that police went to the apartment at least twice in response to domestic abuse calls.
The New York Times quoted Hernandez as saying that in one instance, she saw Ximena, who was crying, seemed terrified, and displayed bruises that apparently were caused by Bracamontes.
"I asked is everything O.K., because she was crying," Ms. Hernandez said, according to the Times. "I said, 'Where's the baby?' She said: 'Upstairs. He doesn't want to give me baby.'"
The police said they were not informed by Ximena of physical abuse and considered both incidents as involving verbal mistreatment, the Times said, adding: "The police said the family had had no contact with the Administration for Children's Services, which investigates child neglect and abuse."
The police left both times without making an arrest.
After the baby's death hit the news last week, the Mexican Consulate said to reporters: "According to international law, the Consulate General will provide the family the Consular assistance and protection required."
Follow us on twitter.com/foxnewslatino
Like us at facebook.com/foxnewslatino