Damascus: Nobel Peace Prize for chemical weapons inspectors underscores Syria's credibility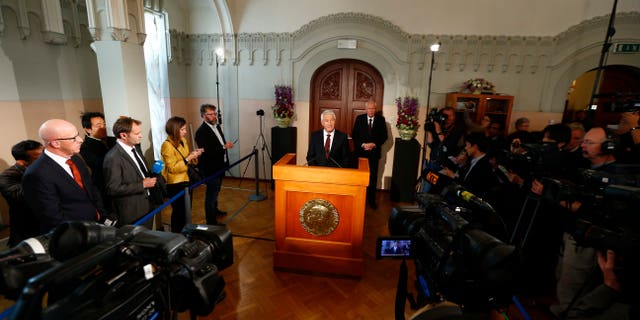 BEIRUT – A Syrian official says awarding the Nobel Peace Prize to the global chemical watchdog underscores "the credibility" of the Damascus government and its intentions to destroy its toxic arsenal.
Fayez Sayegh, a lawmaker and member of President Bashar Assad's ruling Baath party, says the Organization for the Prohibition of Chemical Weapons should work to rid the entire Middle East — including Israel — of weapons of mass destruction.
Sayegh told The Associated Press shortly after the Nobel announcement was made in Oslo on Friday that he hopes the OPCW "wins more Nobel prizes for peace" in the future.
He says Syria is "giving an example to countries that have chemical and nuclear weapons."
The U.N. has mandated the OPCW to rid Syria of its stockpile of chemical weapons by mid-2014.