'Crimi-clown': Belgian clown accused of killing ex, tying up kids with aid of yodeling sidekick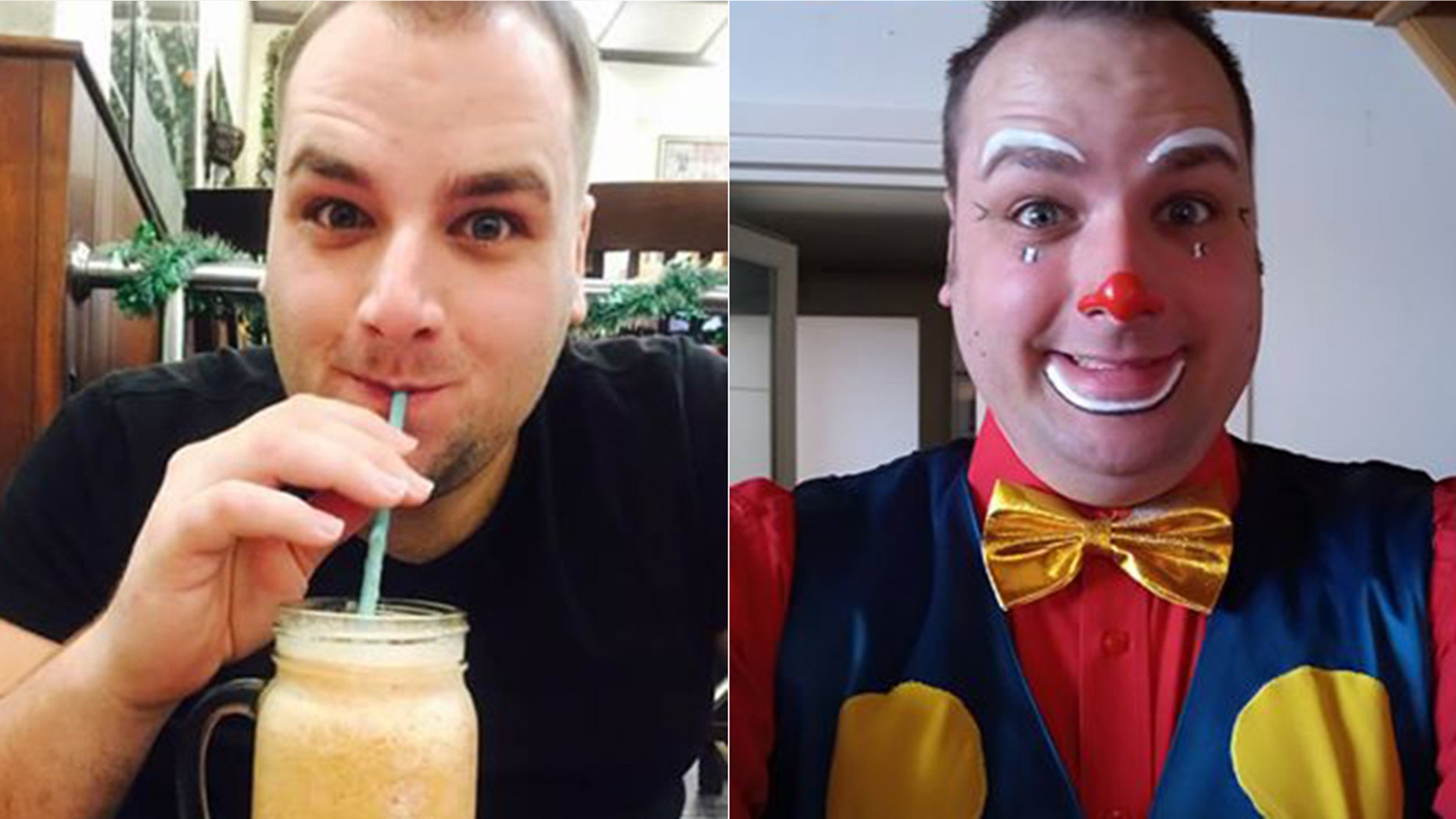 A famous clown in Belgium fatally stabbed his girlfriend, tied up her three children and then broadcast himself live on Facebook during a rooftop standoff with police that ended with his arrest, according to reports Tuesday.
Clown Tobi, whose real name is Kevin Lapeire, killed the 47-year-old woman on Mother's Day in Oudenburg, The Daily Telegraph reported. He roped in his yodeling sidekick to help him take revenge on the woman, identified as Caroline D., who'd broken up with him a few days earlier because her children didn't like him.
"I am no longer a clinic clown but a 'crimi-clown,'" Lapeire reportedly told Caroline's terrified children, 12, 15, and 17, who were forced to watch their mother's murder, the paper reported.
They heard him say: "I am a monster. I know that," before he phoned their school to say they would be late on Monday, according to the paper.
Lapeire, 31, and Dietwin Haegeman, 38, were charged with murder.
They have appeared on the reality TV show "Belgium's Got Talent," The Telegraph reported.
Lapeire entertained hundreds of sick children in the guise of an alter ego named "Doctor Aspirin," according to the paper.
As for Haegman, he's known in Belgium as "Dietwin the Yodeler," a lederhosen-clad performer who has released apres-ski-themed pop singles in Dutch, the paper reported.
"It's too horrible, especially my children," the children's father told a Belgian newspaper, according to Metro.
Caroline's body was found in a garage on Monday, according to news accounts. Lapeire was spotted waving a gun and throwing gas canisters during the police standoff.
He surrendered after several hours.