Court: UK police should not be charged over de Menezes death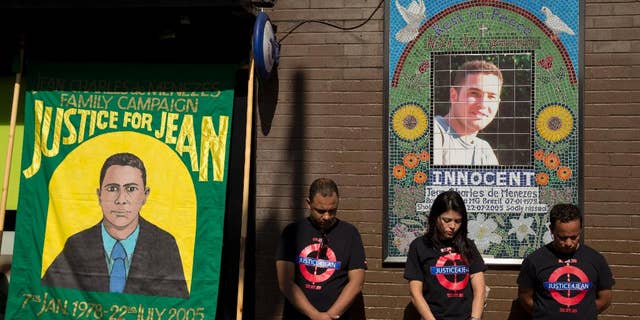 LONDON – A European court says British authorities were right not to prosecute police officers over the killing of a Brazilian man shot on the London Underground after being mistaken for a suicide bomber
The judgment by the European Court of Human Rights is a blow to relatives of Jean Charles de Menezes, who have sought for years to have police charged with his slaying.
Police shot the 27-year-old electrician on July 22, 2005, as they hunted attackers behind failed bomb attacks on the subway a day before. Two weeks earlier, suicide bombers had killed 52 commuters on London's transit system.
The Strasbourg, France-based court ruled Wednesday that authorities had held a thorough inquiry into the shooting and "concluded that there was insufficient evidence against any individual officer to prosecute."