Court shelves case against German bishop at center of spending scandal in exchange for a fine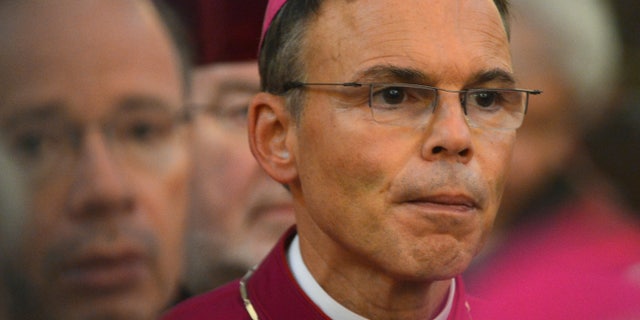 BERLIN – A German court says it's shelved a case against a German bishop removed from his diocese by the Vatican over a furor caused by the cost of his new residence.
The Hamburg administrative court said Monday the case against Limburg Bishop Franz-Peter Tebartz-van Elst would be closed upon his payment of a 20,000 euro ($27,000) fine.
The bishop was accused of giving false statements in a case he brought against Der Spiegel magazine over its report that he flew first-class to India on a trip to visit poor children.
The dpa news agency said prosecutors only accepted the deal after Tebartz-van Elst confessed, but diocese spokesman Stephan Schnelle would not comment beyond the court press release.
The church is investigating the bishop's spending of 31 million euros on his residence.