Court hearing for U.S. man held in Venezuela postponed yet again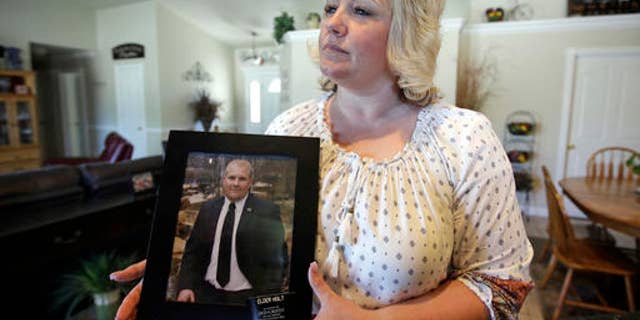 Joshua Holt, the Utah man held in a Venezuelan prison since June 30th on weapon charges, had his court hearing postponed - for the fifth time.
As in previous times, the judge assigned to the case simply failed to appear. A printout posted at her door read No hay despacho," which translates to "Not working today."
Holt, 24, has had hearings scheduled every month since September but in every case the judge failed to appear.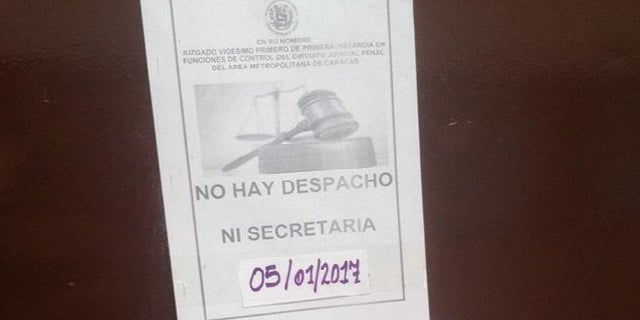 "I just don't know anymore," said Holt's mother, Laurie Moon Holt, to FoxNews.com on Thursday afternoon, after the new delay was known.
"I've been quiet and not ruffled any feathers, but it hasn't gotten me anywhere," said the distraught woman from Riverton, Utah.
She said she is planning to reach out directly to the State Department and see what her options are now.
Holt, a former Mormon missionary traveled to Venezuela to marry a woman he met online while looking for Spanish-speaking Mormons to help him improve his Spanish. Venezuelan officials allege he was using his wife's apartment to stockpile weapons and have suggested his case is linked to other unspecified attempts by the U.S. government to undermine President Nicolas Maduro's socialist rule.
In September, the U.S. House of Representatives passed a resolution calling for the release of Holt and Secretary of State John Kerry raised the issue during a meeting with Maduro in Caracas.
But the pressure has so far yielded no tangible results.
Human rights groups contend Maduro's government is using Holt and his jailed wife, an Ecuadorian national, as bargaining chips to extract concessions from the United States.
"I would love to travel to Venezuela, but I know that's not an option. I've been pretty vocal too. They might arrest me," Moon Holt said.
"I just keep asking myself, where's the justice?"