Court Extends Norway Killer's Detention, Isolation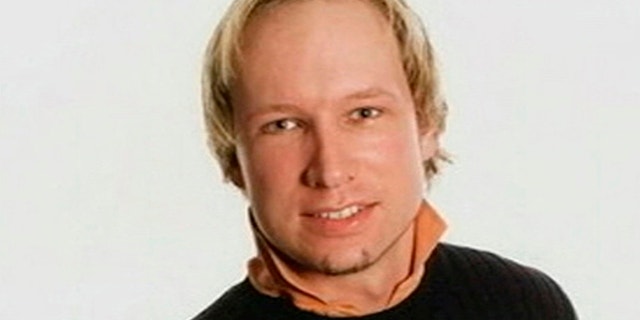 OSLO, Norway – Confessed mass killer Anders Behring Breivik was ordered to remain in pretrial detention for eight weeks Monday during a closed court hearing in which he was cut off from making statements irrelevant to the case, a judge said.
The 32-year-old right-wing extremist has confessed to setting off a bomb in downtown Oslo and massacring dozens at an island youth camp outside the city, killing 77 people on July 22.
The Oslo District Court approved a police request to keep Breivik in custody on terror charges for another eight weeks -- four of them in solitary confinement -- as they prepare a formal indictment.
Breivik appeared at the hearing calm and composed, dressed in a black suit and with his feet shackled, police prosecutor Christian Hatlo said.
Judge Anne Margrethe Lund said she stopped Breivik "on a few occasions" when he tried to make statements during the court hearing, his third since being arrested following the carnage on Utoya island.
"He wanted to communicate something to the court. It wasn't relevant for the decision that was to be made today and therefore he wasn't allowed to say anything further," Lund told reporters after the hearing.
Breivik's defense lawyer Geir Lippestad also told reporters that his client tried to address the court but declined to give details, citing a gag order.
The ruling means police can continue to hold Breivik in custody until Nov. 14 when a new detention hearing will be held. But they can only hold him in isolation until Oct. 17 because decisions on solitary confinement must be reviewed every four weeks.
Breivik told the court he considers solitary confinement as "a form of torture," Lund said. But the court found that "complete isolation is necessary" to keep him from interfering with the investigation by destroying evidence or contacting possible accomplices, she added.
The 32-year-old has claimed to be a member of the Knights Templar -- a network of modern-day crusaders that would launch a revolution against a Europe spoiled by Muslim immigration.
Investigators have found no indication that Breivik had accomplices, but can't rule it out as he refuses to discuss the issue during interrogations, Hatlo said.
"That is what makes us worried, that he absolutely does not want to talk about that," Hatlo told The Associated Press. "So the question is: Is he doing it to make himself interesting, or is there something to it?"
The district court initially ordered an open hearing, but a higher court overruled that decision after police appealed it. Some of the more than 600 survivors were represented by lawyers at the hearing.
Breivik has confessed to the attacks but denies criminal guilt, saying he's in a state of war and believes the massacre was necessary to save Norway and Europe from being overrun by Muslim immigrants.
In a 1,500-page manifesto posted online before the attacks he called for a revolution to purge Europe of Muslims and punish politicians who have embraced multiculturalism.
Lippestad said his client has not expressed any remorse about his actions.
Norway's top prosecutor Tor-Aksel Busch has said he aims to start the trial around Easter next year and court officials on Monday said they hope it will be concluded before the summer.