Convicted killer Joran van der Sloot becomes a father while imprisoned in Peru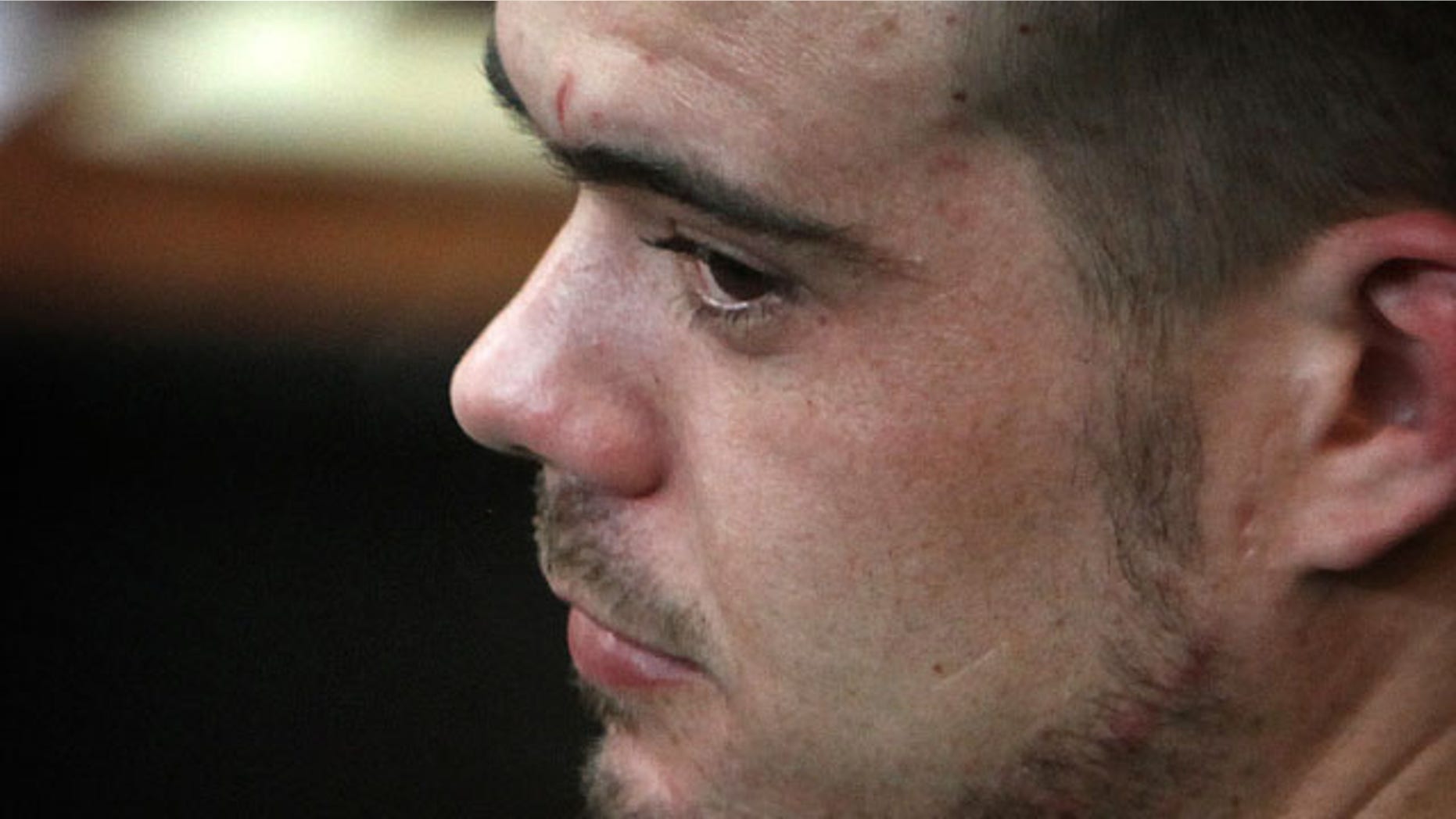 LIMA, Peru – Imprisoned Dutch killer Joran van der Sloot is now a father.
Van der Sloot's attorney, Maximo Altez, says a baby girl was born Sunday in Lima, Peru — far from the remote prison where van der Sloot is serving a 28-year sentence for killing a Peruvian business student in 2010. He also remains the chief suspect in the 2005 disappearance of U.S. teenager Natalee Holloway in Aruba.
The girl will be named Dusha Trudie, after van der Sloot's grandmother.
Van der Sloot married 24-year-old Leidy Figueroa in July. A month later, he was sent to a prison high in the Andes after allegedly starting a fight with another inmate, authorities say, and threatening to kill the warden of the lockup he was incarcerated in near Lima.
In an interview with the U.K.'s Daily Mail website last week, Figueroa defended her husband saying that "he's not a monster."
"Many people judge Joran and criticize him, saying he is a monster and an assassin, but when you get to know him, you know he is different," she said. "He's changed a lot—he's a gentle, sensitive, kind person and I love him. I know he has killed, but he is now paying for what he did. He is asking God for forgiveness and praying every day."
Joran van der Sloot, 27, currently resides in the Challapalca Penitentiary, which is located in the Andean department of Puno, which sits at more than 12,500 feet and where temperatures range between minus 4 to 48 degrees Fahrenheit.
The son of a judge who was serving in Aruba,van der Sloot was the last person seen with Natalie Holloway, who vanished while on a graduation trip to the Caribbean island.
Once his sentence ends, he is to be extradited to the United States to face trial on charges that he extorted and defrauded Holloway's mother shortly before traveling to Peru in 2010.
He allegedly took $25,000 from the mother, promising to lead her to Holloway's body.
Based on reporting by The Associated Press.
Follow us on twitter.com/foxnewslatino
Like us at facebook.com/foxnewslatino