Congressman Asks Obama To Declassify Argentina "Dirty War" Documents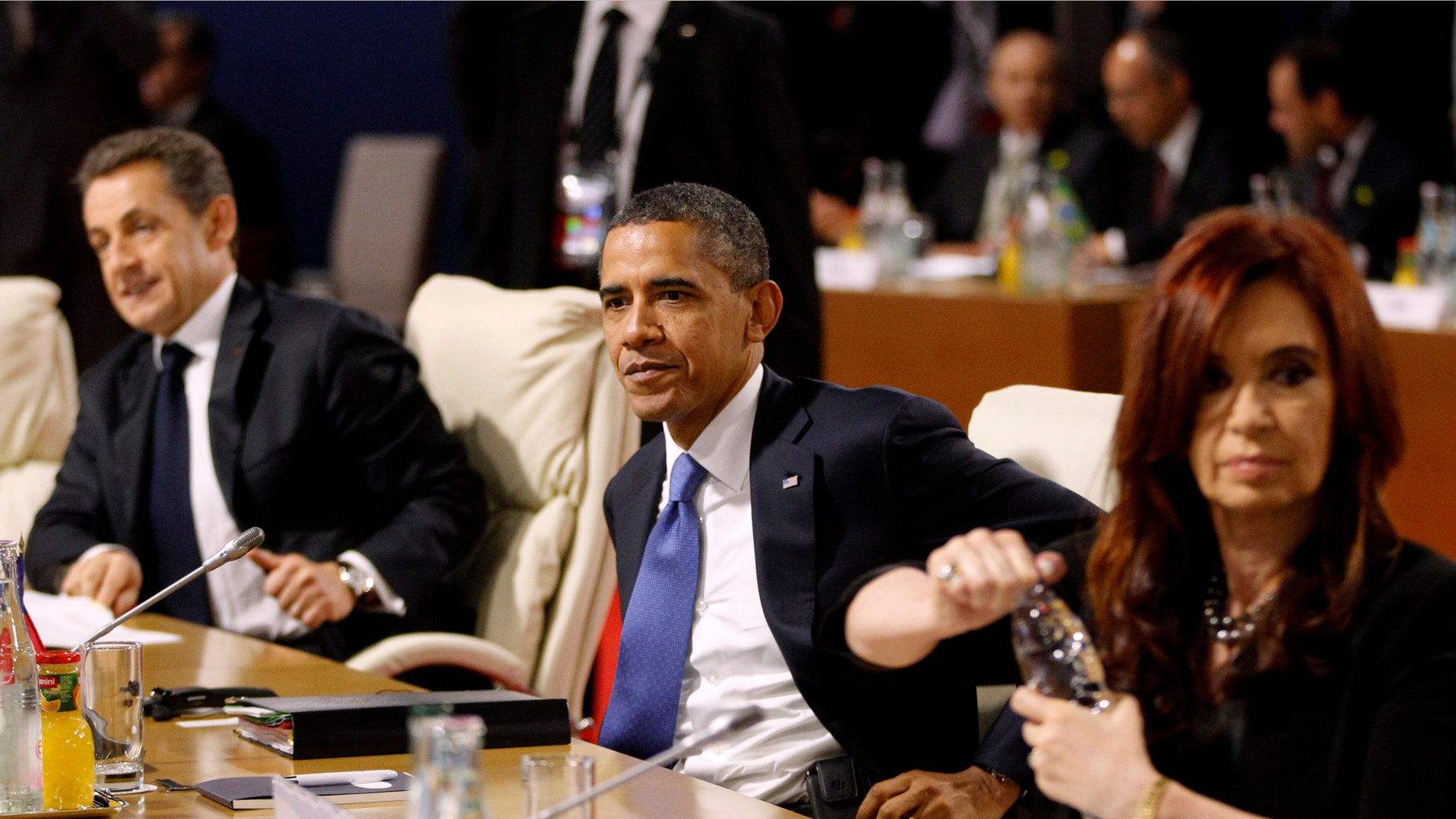 A U.S. congressman who played a major role in declassifying secret U.S. files on the Chilean dictatorship of the 1970s and 80s is now urging President Barack Obama to do the same for Argentine President Cristina Fernández de Kirchner when they meet in France on Friday.
"You now have the opportunity to prove our dedication to human rights and build upon your transparency efforts while strengthening the diplomatic relationship with the government of Argentina," U.S. Rep. Maurice Hinchey wrote in a letter to Obama, which he shared with The Associated Press on Thursday.
Argentina's 1976-1983 dictatorship destroyed evidence of its human rights violations as democracy returned, but hundreds of former military and police officials are now being tried nevertheless, a quarter-century later, based largely on survivors' recollections. The junta's "dirty war" against leftist revolutionaries officially claimed 13,000 lives, although advocates say the real toll was closer to 30,000.
Hinchey believes the files of the Federal Bureau of Investigation as well as the Pentagon and Central Intelligence Agency, which closely monitored their South American military allies, could help Argentina prosecute these crimes, and perhaps identify hundreds more of the young people who were stolen as babies from political prisoners.
Hinchey, a Democrat from New York, has in the past failed to persuade the GOP-controlled Congress to declassify the Argentina files, most recently in May. But since the documents involved are more than 25 years old, Hinchey argued in his letter that Obama can simply declassify them by executive order, without congressional approval and avoiding a long backlog of other classified files awaiting review.
Congress did approve a similar amendment by Hinchey in 1999 that led to the publication of 24,000 declassified U.S. documents on Chile, helping that country prosecute crimes against humanity committed during the dictatorship of Gen. Augusto Pinochet.
Obama will meet with Fernández following the conclusion of the G-20 summit in Cannes. The two leaders are expected to discuss relations and Fernández's recent reelection, where she garnered well over 50 percent of the vote.
"She was recently reelected, as you may know, and this is an important opportunity for the U.S. and Argentina to discuss our relationship going forward and to congratulate her on her reelection," said White House Press Secretary Jay Carney.
Based on reporting by the Associated Press. 
Follow us on twitter.com/foxnewslatino
Like us at facebook.com/foxnewslatino