Congo bank helped Hezbollah-linked company avoid US sanctions, report says
EXCLUSIVE – One of the most prominent banks in the Democratic Republic of the Congo may have been diverting assets to enable financiers of terrorism avoid U.S. sanctions, an explosive new report says.
The report, entitled "The Terrorists' Treasury," was published Monday by The Sentry, an initiative of actor George Clooney and human rights activist John Prendergast. It raises red flags about several transactions in 2011 at BGFIBank DRC, a bank operated by the brother of Congo President Joseph Kabila.
The Sentry alleges that the transactions involved companies with links to Kassim Tajideen — a Lebanese-Belgian businessman who was added to the U.S. government's sanction list in 2009 for his support of the Hezbollah terrorist organization.
The nonprofit says the transactions took place despite warnings from bank employees who said they might violate the U.S. sanctions. The transactions showed that BGFIBank had made wire transfers on behalf of several subsidiaries of a Tajideen company, Congo Futur, which had accounts at the bank, and was also on the U.S. sanctions list.
The Sentry investigators say they became aware of the transactions as they were investigating separate allegations that BGFIBank had been used to divert public funds, including millions in withdrawals by Congo's electoral commission.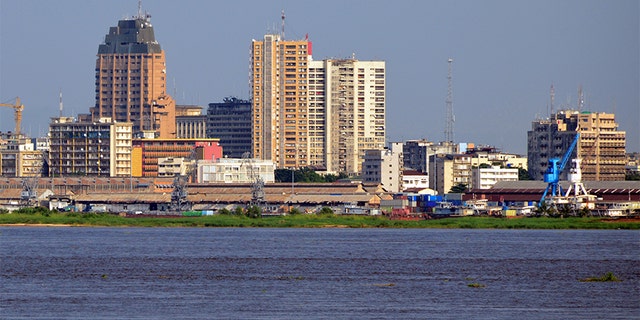 "We started off looking at BGFIBank DRC because of numerous reports that the bank had been implicated in suspect transactions involving Congolese state institutions and assets," J.R. Mailey, Investigations Director for The Sentry, told Fox News. "What our investigation revealed what jarring but perhaps not entirely unexpected -- the same banks used by kleptocratic governments to divert state assets can also be used by terrorist financiers to move money."
According to The Sentry report, an eagle-eyed BGFI employee first noticed the transactions in June of 2011. That employee alerted others at the bank to the transactions which involved transfers in U.S. dollar denominations to several companies. Several weeks later, the employee tied the companies to Congo Futur and recommended that the bank discontinue further transactions with those firms because of the U.S. sanctions against Congo Futur.
Other employee then discussed their concerns about the transactions in writing with BGFIBank higher-ups, according to the report.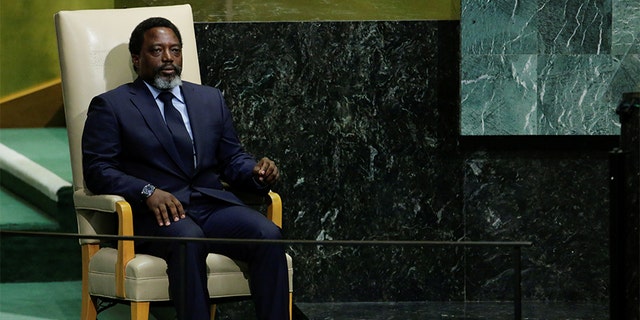 But despite those warnings and concerns, BGFIBank continued to process the transactions and even took it one step further when they made a request to the U.S. Treasury to unblock a transaction that was put on hold for compliance reasons by another bank, the report says.
"We have seen documents showing that the transactions continued for several more months," Mailey said. "After other financial institutions began to block Congo Futur-linked transfers initiated by BGFIBank DRC in mid-2011, the bank went so far as to request to the OFAC [U.S. Office of Foreign Assets Control] to unblock these transactions. The Sentry has not seen any documents indicating that BGFIBank DRC processed any transactions for companies linked to Congo Futur or Kassim Tajideen in 2012 or after."
But he said there is evidence that the bank continued to communicate with at least one subsidiary of Congo Futur as recently as March 2016.
A BGFIBank spokeswoman says the allegations against the bank were politically motivated and false.
"This allegation was made nearly a year ago," the spokeswoman told Fox News in an e-mailed statement. "It was one of many highly personal and political attacks by a former employee."
The spokeswoman said BGFIBank is an established international bank with branches in 12 countries, including France, Cote d'Ivoire and Senegal and that is independently audited by accountants at PricewaterhouseCoopers and Deloitte.
"The Bank takes its compliance responsibilities very seriously," the spokeswoman said. "Our compliance procedures have also been reinforced with the constant technological support of our reach of correspondent bankers based in the United States of America as well as Europe. Therefore, the bank formally rejects this allegation and all other negative allegations from this source."
This is something that the U.S. can stop completely.
In March, Tajideen was arrested and charged by federal prosecutors in Washington with fraud, conspiracy, money laundering and violating global terrorism sanctions. It's alleged that he evaded the sanctions imposed on him because of his financial support of Hezbollah.
His arrest was part of "Project Cassandra," a Drug Enforcement Administration two-year probe targeting Hezbollah's global support network.
"Because of his support for Hezbollah, a major international terrorist group, the U.S. government imposed sanctions on Kassim Tajideen in 2009 that barred him from doing business with U.S. individuals and companies," Acting Assistant Attorney General Kenneth Blanco said in announcing Tajideen's arrest.
"Those sanctions are a powerful tool in our efforts to combat terrorists and those who would support them," he said. "Indeed, the sanctions posed such a significant threat to Tajideen's extensive business interests that he allegedly went to great lengths to evade them by hiding his identity from the U.S. entities he did business with, and from the government agencies responsible for enforcing the sanctions."
The indictment accused Tajideen of concealing his activities to the Treasury on three separate occasions in 2010, 2012 and 2014, according to The Washington Post.
Last November, The Wall Street Journal reported that the Justice Department was looking into whether a U.S.-based company had tried to mask sales of wheat-flour to firms that were linked to Tajideen.
Tajideen has pleaded not guilty.
The Sentry's Mailey says his team did not go out looking for sanction-busting, but the discovery has serious implications.
"Even a Lebanese terrorist financier operating in Africa was making transactions using the U.S. dollar," he said. "That shows the might of our currency.
"This is not an immovable object," Mailey said. "This is something that the U.S. can stop completely."