Coming soon to American shores: Cuban coffee, thanks to Nespresso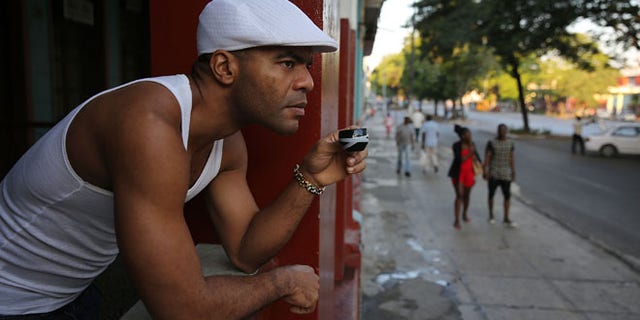 NEWYou can now listen to Fox News articles!
As tensions between the United States and Cuba continue to ease, more and more products that were once prohibited from being traded between the Cold War foes will be appearing on store shelves in the U.S.
After the addition of coffee to the list of eligible imports produced by independent Cuban entrepreneurs in April , the Switzerland–based Nespresso announced Monday that it will sell Cuban coffee in the U.S. starting this fall.
While it will only be available in limited quantities, Cafecito de Cuba – a premium espresso roast for the company's home consumers – will be the first Cuban coffee in the U.S., and something that the company hopes to build on in the coming years.
"We're not looking at this as a short-term achievement," Guillaume Le Cunff, president of the American arm of Nespresso, according to USA Today. "It's the starting point of a very long-term initiative. We're very optimistic that we can drive and build this project. Ultimately, we want consumers in the U.S. to experience this incredible coffee and to enjoy it now and for years to come."
Besides introducing the product to the American market, Nespresso has also partnered with the Washington-based non-profit group, TechnoServe, in an effort to support independent coffee growers in Cuba.
According to International Coffee Organization (ICO) data, Cuba produces around 100,000 60-kg bags of arabica coffee, making the island a medium-sized producer. For comparison, Cuba produces about five times more coffee than Jamaica does but only a fraction compared to Colombia's annual 13.5-million bag harvest.
Nespresso, which sells brewing machines along with single-use coffee capsules, competes with other major coffee companies for sough-after beans. Starbucks, for one, has stated that it has "no plans to import coffee from Cuba at this time."