Colombian cutie caught after robbing Miami tourist of $28K Rolex watch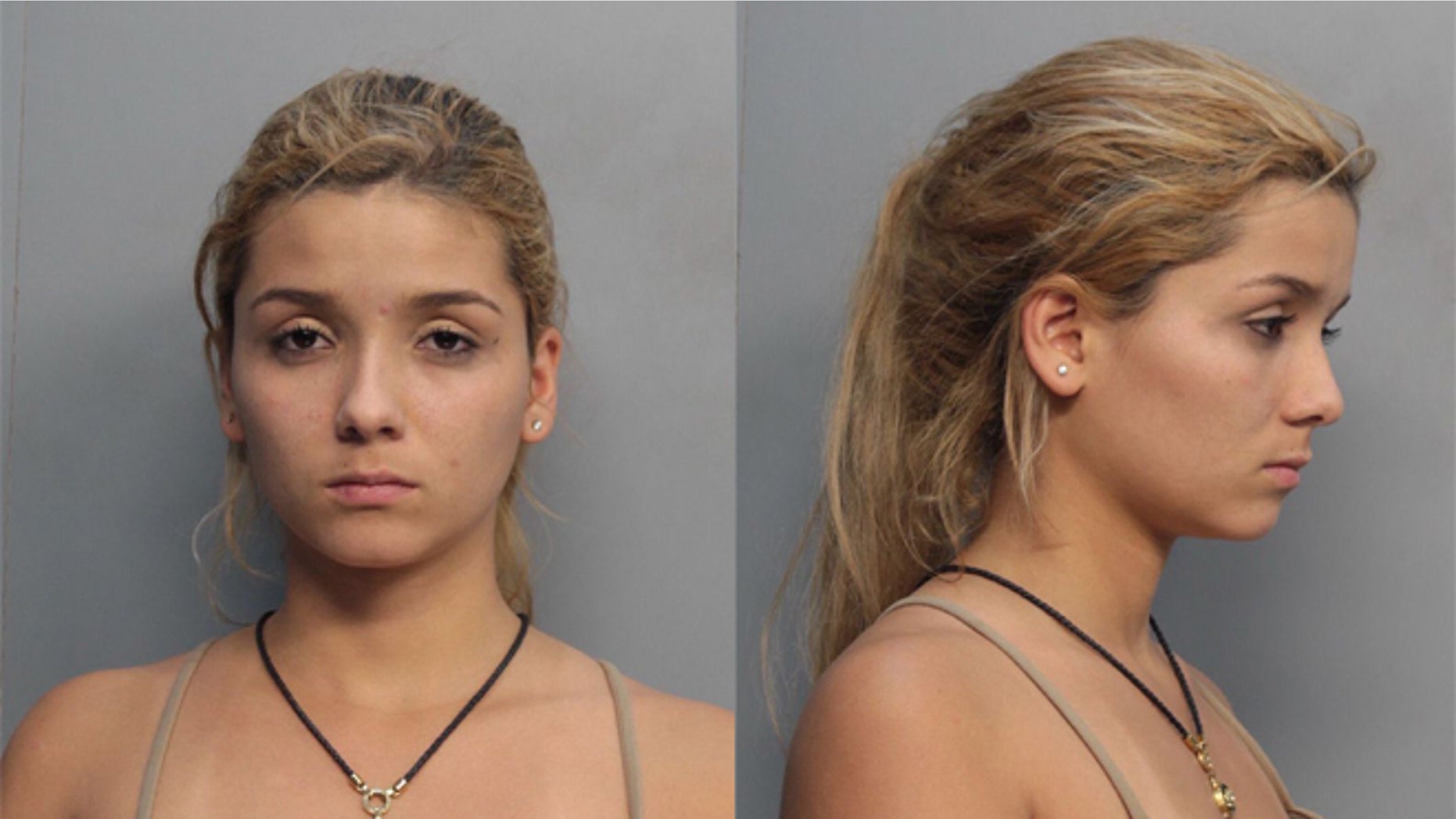 A Colombian stunner is behind bars after she tried to fleece an unsuspecting tourist in Miami of his expensive watch.
Liliana Vanegas, 25, was charged with grand theft and cocaine possession after she allegedly stole Alvin Malhi's $28,000 Rolex watch from his Miami Beach hotel room.
Malhi, a Canadian, was in Miami for his brother-in-law's bachelor party when he met Vanegas at a bar Sunday night on Ocean Drive.
The bleached-blond bombshell approached Malhi as he was waiting for a taxi around 4 a.m. and asked him if he had any alcohol in his hotel room.
"She said I don't like young boys. I like men," Malhi told the Miami Herald. "I thought, 'Wow, this must be my lucky day.' "
The two went back to Malhi's hotel room at the Loew's Hotel and downed some early morning shots of whiskey before passing out together on his bed. Malhi said that nothing sexual happened between the two.
"Of course I wanted to take her to bed," Malhi said. "But she wouldn't let me touch her."
Around 7 a.m., Malhi noticed that Vanegas put on her shoes and clothes and rushed out the door with Malhi's prized Rolex.
Mahli quickly gave chase and caught up with Vanegas as she was trying to hail a cab outside the hotel.
The two got into a heated argument until Venegas hopped into a cab, and then another, as Mahli followed her close behind in a different taxi. At one point, police say, the woman used her cell phone to call 30-year-old Francisco Trujillo, who picked her up in a white Mercedes before speeding off.
The modern-day Bonnie and Clyde did not make it far, however, as police pulled them over on the MacArthur Causeway.
For his role in the heist, Trujillo was charged with grand theft and driving without a license. Vanegas and Trujillo were both still behind bars on Tuesday being held on $21,000 and $10,000 bail respectively.
Malhi might have got his pricey watch back, but he might not escape scotch-free from the incident. The executive at a transportation company outside of Toronto will have to explain how he got into the situation with Vanegas…when he goes home to his wife.
"I told her 99 percent of the truth," he said. "I told her [Vanegas] was a stripper we brought back to the room for my brother-in-law."