Cologne increases police presence, clears jail cells for New Year's Eve celebration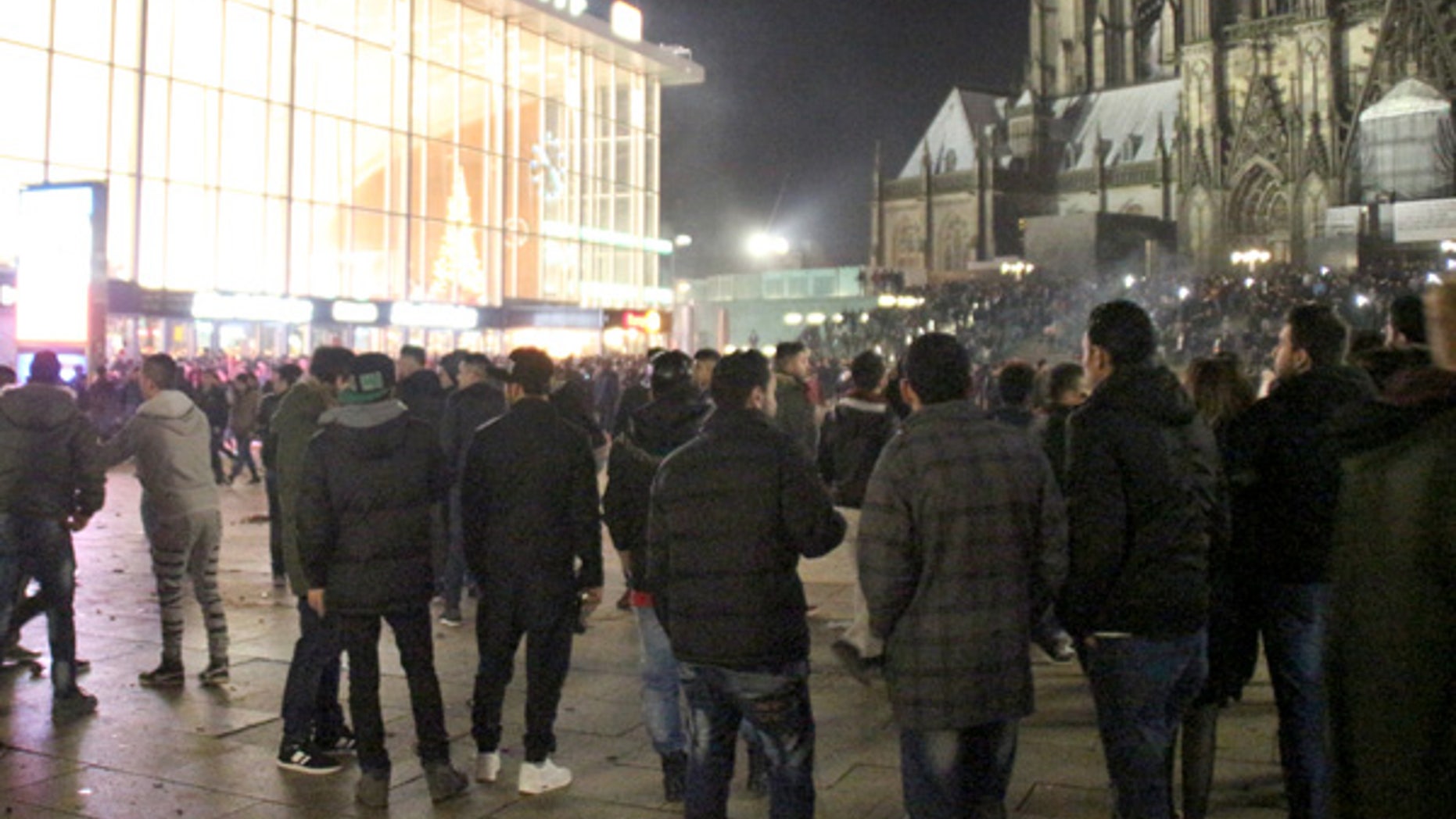 In an effort to prevent a repeat of last year's string of robberies and sexual assaults that end-of-the-year celebrations in Cologne, city and law enforcement officials are planning to increase police presence and are even emptying more jail cells.
The crimes, blamed largely on foreign men, heightened tensions in Germany over the influx of migrants in 2015. Police were criticized for their handling of the situation, and the city's then-police chief was removed.
Current police chief Juergen Mathies said more than 1,500 officers will be on duty in Cologne this New Year's Eve, compared with around 140 last time. Video surveillance is being stepped up.
On top of that, Mayor Henriette Reker said that the city's office for public order and private firms will provide some 600 security officers.
The Daily Mail reported that police have also prepared 66 empty prison cells that will be used to lock up any sex attackers or thieves. They can accommodate up to 100 people at a time.
"In addition to the five prisoner-transporter vehicles already in Cologne, more vehicles from other cities have been ordered for use on New Year's Eve," a police spokesperson said. "They will be distributed at different locations in the city as required, and can bring up to seven people into police custody at the same time."
Most of last year's crimes occurred around the cathedral and nearby train station. The area around the cathedral is being fenced off as a secure zone, inside which fireworks — ubiquitous in Germany on New Year's Eve — will be banned, and a nearby bridge across the Rhine river closed to pedestrians. Authorities plan a light show at the cathedral.
Prosecutors say they received 1,222 criminal complaints following last year's events, 513 of them alleging sexual assaults or harassment. They opened proceedings against 333 people, 87 of whom were suspected of sexual offenses.
It has proven difficult to secure sufficient evidence against many of the suspects. Thirty-five people have been indicted, mostly for theft or similar offenses, of whom 24 were convicted so far and one acquitted. Other cases are pending.
Five of the indictments involved sexual offenses. Two suspects were convicted of sexual assault or being an accessory to it, and a third of making lewd comments.
In Austria, officials say police will be distributing shrill pocket alarms to women visiting a popular Vienna New Year's Eve venue as a precaution against the type of harassment experienced last year in Germany.
Interior Ministry spokesman Karl-Heinz Grundboeck said Tuesday that police will be handing out the devices at entry points to Vienna's "Sylvesterpfad" — a route snaking through the inner city that is lined with musical performances and other events and visited by hundreds of thousands of people.
The Associated Press contributed to this report.