Clashes as Morsi supporters demonstrate across Egypt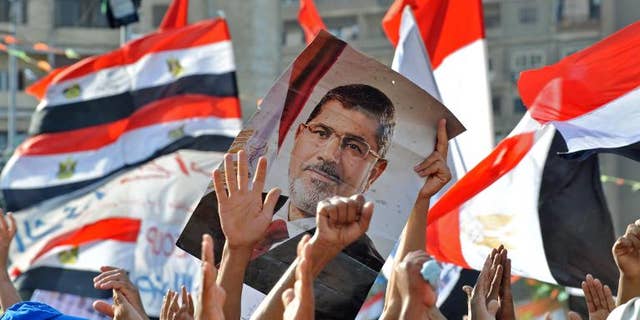 Cairo (AFP) – Several people were wounded in the Egyptian coastal city of Alexandria Friday when supporters of ousted Islamist president Mohamed Morsi clashed with his opponents, security officials told AFP.
Morsi loyalists had taken to the streets in several cities to protest against the military's overthrow of the Islamist leader in July.
In Alexandria, residents of the Al-Assafra neighbourhood hurled stones at hundreds of pro-Morsi marchers, setting off clashes before police intervened to stop the fighting, one official said.
It has been nearly three months since Egypt's first democratically elected president was deposed by the army following massive protests calling for his ouster.
His Muslim Brotherhood movement had staged rallies and set up protest camps to demand his reinstatement, but security forces dispersed them in August in a bloody crackdown that left hundreds dead.
With its leadership and many of its activists in jail, the movement has struggled to mobilise and the numbers of Morsi supporters on the streets has been dwindling with every passing week.
In Cairo, pro-Morsi demonstrators sprayed anti-military graffiti on the walls of buildings as they marched on the Nile corniche in the Maadi neighbourhood, an AFP correspondent said.
Protests were also staged in the Cairo districts of Nasr City and Mohandesseen, in the Nile Delta province of Sharqiya and the central province Qena, security officials said.
Meanwhile in village of Kerdassa on the outskirts of Cairo, security forces continued to make arrests as they searched for Islamist militants as part of a sustained crackdown on pro-Morsi supporters.