Chinese carrier carries out fighter drills on open seas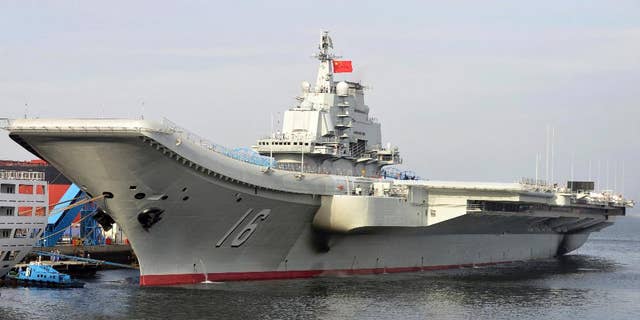 BEIJING – China's military says its first aircraft carrier group has carried out a series of fighter launch, recovery and air combat exercises in the Yellow Sea amid tensions with the U.S. and Taiwan.
The Defense Ministry announced late Friday that the Liaoning carrier group conducted the drills in the Yellow Sea in recent days and is scheduled to continue exercises farther afield. It did not specify where.
The growing capabilities of the group and its movements have been closely watched since the Liaoning was declared combat-ready last month and then dispatched on a training mission to the disputed South China Sea.
Beijing has said the carrier would be used mostly for training and research.