China pledges neutrality - unless US strikes North Korea first
China's government says it would remain neutral if North Korea attacks the United States, but warned it would defend its Asian neighbor if the U.S. strikes first and tries to overthrow Kim Jong Un's regime, Chinese state media said Friday.
"If the U.S. and South Korea carry out strikes and try to overthrow the North Korean regime, and change the political pattern of the Korean Peninsula, China will prevent them from doing so," reported the Global Times, a daily Chinese newspaper controlled by the Communist Party.
Meanwhile, other Asia-Pacific countries have come out in support of the United States in the event of a North Korean nuclear attack.
Japan's defense minister, Itsunori Onodera, said this week that his nation's military was ready to shoot down North Korean nuclear missiles, if necessary.
In Australia, Prime Minister Malcolm Turnbull described his country and the U.S. as being "joined at the hip," the South China Morning Post reported.
"If there is an attack on the U.S., the Anzus Treaty would be invoked," and Australia would aid the U.S., Turnbull told Australia's 3AW radio Friday morning. Turnbull was referring to a collective security agreement between the United States, Australia and New Zealand.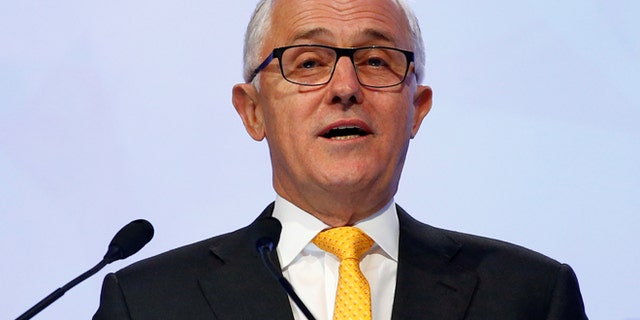 The Chinese response to the heightened tensions between the U.S. and North Korea followed a number of hot-headed proclamations.
North Korea has threatened the U.S. with a nuclear attack on Guam, a U.S. territory south of Japan, after President Donald Trump said additional threats against the country or its allies would be met with "fire and fury."
On Thursday, the president doubled-down on the remarks, saying his original comment possibly "wasn't tough enough."
In a separate appearance, Trump added: "Let's see what [Kim Jong Un] does with Guam. He does something in Guam, it will be an event the likes of which nobody has seen before – what will happen in North Korea."
One North Korean government official, meanwhile, accused Trump of "going senile," Fox News reported.