Chilean man kills himself while reenacting 'The Deer Hunter' Russian roulette scene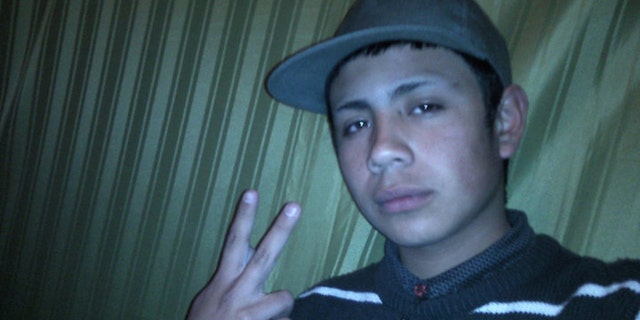 A Chilean film buff is dead after reenacting the notorious Russian roulette scene from the 1978 Robert DeNiro film "The Deer Hunter."
Bryan Javier Soto Aguilera, 20, asked a friend to help him reenact the scene in which Vietnamese guards force Robert DeNiro and Christopher Walken – playing Vietnam-era prisoners of war – to play the deadly game of chance.
Unlike in the film, however, where DeNiro's character turns the gun on his captors, Aguilera fatally shot himself in the head – mirroring the final scenes in the film where Walken's character shoots himself in another round of the game.
Jonathan Alejandro Tapia Jiménez, Aguilera's 27-year-old friend, said he was too scared to play the game, in which players put a single bullet in a revolver, spin the cylinder, hold the muzzle up to their heads and pull the trigger.
"I asked if he had real bullets, and when he said he did, I told him he was crazy and I wasn't interested," Jiménez said, according to the New York Daily News.
Jiménez then went outside where he heard the pop from the gun.
"I ran back inside and found Bryan lying on the floor in a pool of blood," Jiménez said.
Aguilera was pronounced dead at the hospital in his hometown of Coquimbo, the capital of the western province of Elqui, which is about eight hours north of the Chilean capital of Santiago.
Police said they are investigating the accident.
Annibale Mazzi, a friend of the Aguilera family, said everyone was shocked at what happened.
"They are struggling to understand how or why he did this," Mazzi said. "He must have been aware of the dangers."