Chilean Judge Orders Former Soldiers Arrested in Kidnapping of US Hiker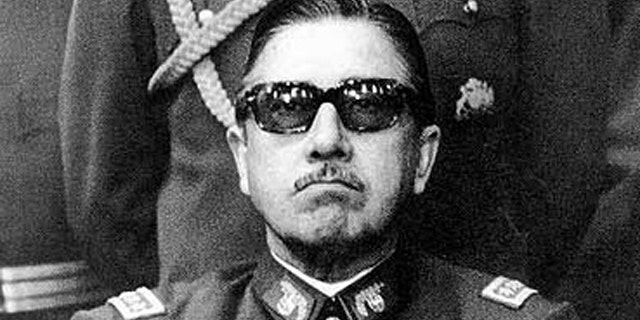 SANTIAGO, Chile – After years of uncertainty Olga Weisfeiler is finally getting answers about the disappearance of her brother Boris.
A judge issued arrest warrants for former members of Chile's security forces Tuesday in the case of a missing U.S. citizen, 27 years after he disappeared while hiking during Gen. Augusto Pinochet's dictatorship.
Judge Jorge Zepeda ordered the arrests of eight former police and military officials on charges of kidnapping and conspiracy to cover up the disappearance of Boris Weisfeiler, a Pennsylvania State University mathematician who went missing in January 1985.
"I have been searching for my brother for 27 years and today's indictment for the first time gives me hope that I will find Boris and will come to know what happened to him," said his sister, Olga Weisfeiler, who has traveled to Chile every year for more than a decade to pressure authorities not to drop the case.
The indictment says witnesses recalled meeting Weisfeiler as he hiked alone in a remote area near Chile's border with Argentina. A military patrol was seen nearby at roughly the same time, witnesses said.
According to evidence gathered by the U.S. Embassy in Chile, one of several anonymous informants said Weisfeiler was arrested by the patrol and delivered alive to the nearby Colonia Dignidad, a German enclave founded by a former Nazi that Pinochet's secret police had been using as a torture and detention center. The informants said members of the colony executed Weisfeiler, according to the indictment.
At least one witness suggested Weisfeiler was arrested because his military-style Russian hiking shirt raised suspicions that he might be a leftist militant sneaking over the border from Argentina to challenge Pinochet's regime. But his backpack, found at the side of the river where police claimed he must have drowned, included his passport, which had been stamped on his arrival at Santiago International Airport.
Now I truly believe this case will go forward. I want to believe that.
Olga Weisfeiler, who lives in Newton, Massachusetts, remains convinced that police pursued her brother all the way from the capital to his eventual capture. The Russian-born Weisfeiler, a naturalized U.S. citizen, loved to hike alone and had done so in many countries.
"Now I truly believe this case will go forward. I want to believe that," said Weisfeiler, who at 68 still hopes the case will be solved during her lifetime. She spoke from her daughter's home in Wisconsin.
The judge ordered the arrest of Jorge Cofre, Estorgio Soto, Jose Arias, Antonio Cortes, Luis Pardo, Gabriel Díaz, Héctor Toro y Guillermo Fernández.
The 16-page indictment has few references to Colonia Dignidad and reveals nothing new about what exactly happened to Weisfeiler after he was allegedly delivered to the torture center. It says most of the evidence gathered thus far has come from declassified U.S. files.
"This case proves again the utility of declassified U.S. records in the pursuit of justice in Chile," said Peter Kornbluh, whose work with the National Security Archive in Washington helped pressure Congress to open thousands of U.S. government files on Chile.
Many other documents remain secret, however, and Kornbluh called for the release of FBI, CIA and other intelligence-related records that might provide more evidence about Weisfeiler's fate. That, in turn, might increase pressure to find the 1,100 Chileans who remain "disappeared" victims of the junta, he said.
Based on reporting by the Associated Press.
Follow us on twitter.com/foxnewslatino
Like us at facebook.com/foxnewslatino