Chilean judge clears losing candidate's father in torture death of Michelle Bachelet's father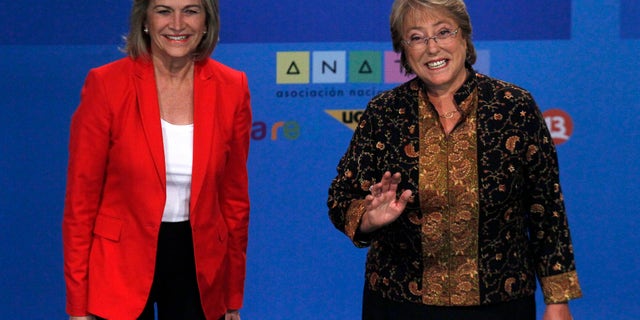 SANTIAGO, Chile – A judge in Chile has cleared the father of losing presidential candidate Evelyn Matthei in the torture death of the father of President-elect Michelle Bachelet.
Appellate Judge Mario Carroza says there's no evidence to suggest Gen. Fernando Matthei participated in the 1974 death of his comrade, Gen. Alberto Bachelet.
The two generals and their daughters were friends who took opposite sides after Chile's 1973 coup. Gen. Bachelet ended up tortured and jailed in the country's War Academy, which was overseen by Gen. Matthei.
The judge has charged retired coronels Ramon Caceres Jorquera and Edgar Cevallo Jones in the case. He says they were directly in charge of the detainees and used cruel and inhumane torture methods during interrogations. He expects to issue a ruling next year.