Chile detains three members of 'anarchist cell' suspected of involvement in subway bomb attack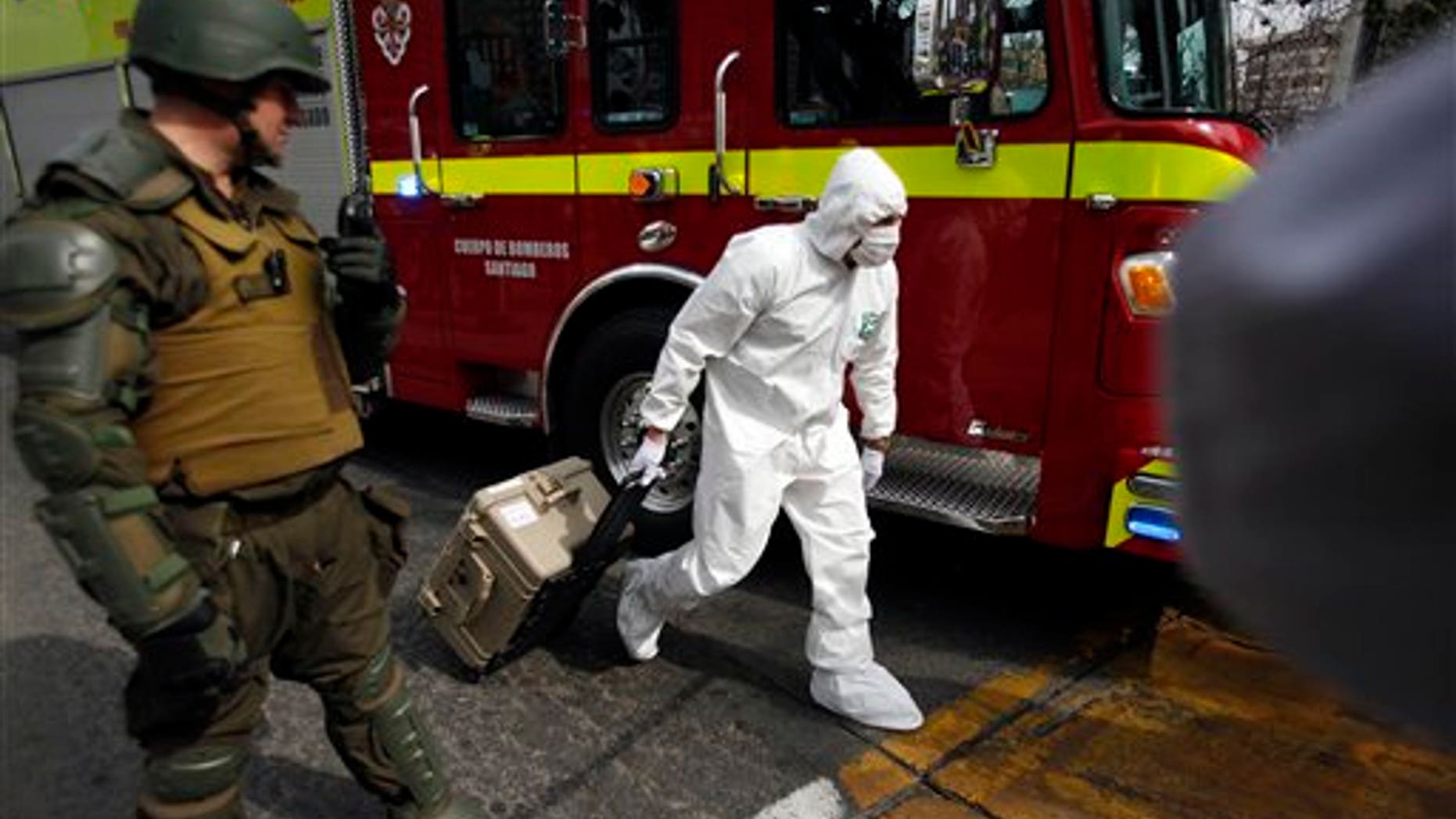 SANTIAGO, Chile (AP) – Chilean police arrested three suspects on Thursday in the country's worst bomb attack in more than two decades.
Interior and Security Minister Rodrigo Penailillo announced the arrests of two men and a woman. One is suspected of carrying out the Sept. 8 bomb attack at a shopping area connected to a Santiago subway station that injured 14 people, while the other two are suspected of acting as accomplices. Their identities have not been released.
"We hope that they will be sentenced for these extremely serious acts," prosecutor Raul Guzman said.
"Our country hasn't lived and doesn't deserve to live in fear of these types of acts."
Attorney General Sabas Chahuan said the suspects are members of an "enclosed anarchist cell" and also are suspected of being involved in a bomb explosion at another Santiago subway station on July 12, which caused material damage but no injuries.
Santiago is one of the safest capitals in Latin America, but Chileans have been shocked by at least 29 bombs that have been planted across the city so far this year. Some have not gone off, and none of the earlier bombs caused any injuries.
Prosecutors say anarchist groups have planted many of the 200 bombs in the past decade. They say the only death, and the only other serious injuries, were suffered by anarchists trying to plant bombs that exploded prematurely.
Follow us on twitter.com/foxnewslatino
Like us at facebook.com/foxnewslatino