Children among the more than 90 summarily executed in Syria massacre, UN says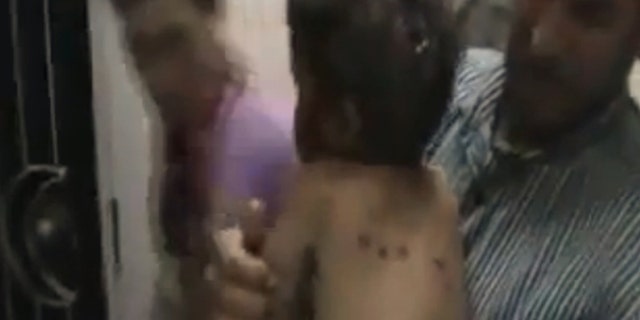 GENEVA – The U.N. said Tuesday that entire families were shot in their homes during a massacre in Syria last week that killed more than 100 people, including children. Most of the victims were shot at close range, the U.N. said.
Rupert Colville, a spokesman for the U.N. High Commissioner for Human Rights, said the conclusions were based on accounts gathered by U.N. monitors and corroborated by other sources. He said U.N. monitors found that fewer than 20 of the 108 people killed in the west-central area of Houla were killed by artillery fire.
"Most of the rest of the victims were summarily executed in two separate incidents," Colville told reporters in Geneva. "At this point it looks like entire families were shot in their houses."
He said witnesses blamed pro-government thugs known as shabiha for the attacks, noting that they sometimes operate "in concert" with government forces.
The killings in a collection of villages called Houla near the central Syrian city of Homs last week have drawn fresh attention to the Syrian conflict, in part because of the brutality of the massacre. Activists posted amateur videos online showing shells exploding in the village, dismembered bodies lying in the streets, then rows of dozens of dead laid out before being buried in a mass grave.
The U.N. has said government forces fired tank shells and artillery at Houla, but stopped short of blaming them for Friday's killings. Activists said most of the victims were killed by pro-government thugs who stormed the area after clashes with local rebels, but the regime categorically denied any involvement.
The United Nations said previously that 108 people were killed in the massacre, including 49 children and 34 women; some had bullet holes through their heads.
International envoy Kofi Annan met with Syrian President Bashar Assad in Damascus on Tuesday, Syria's state new agency reported without giving further details.