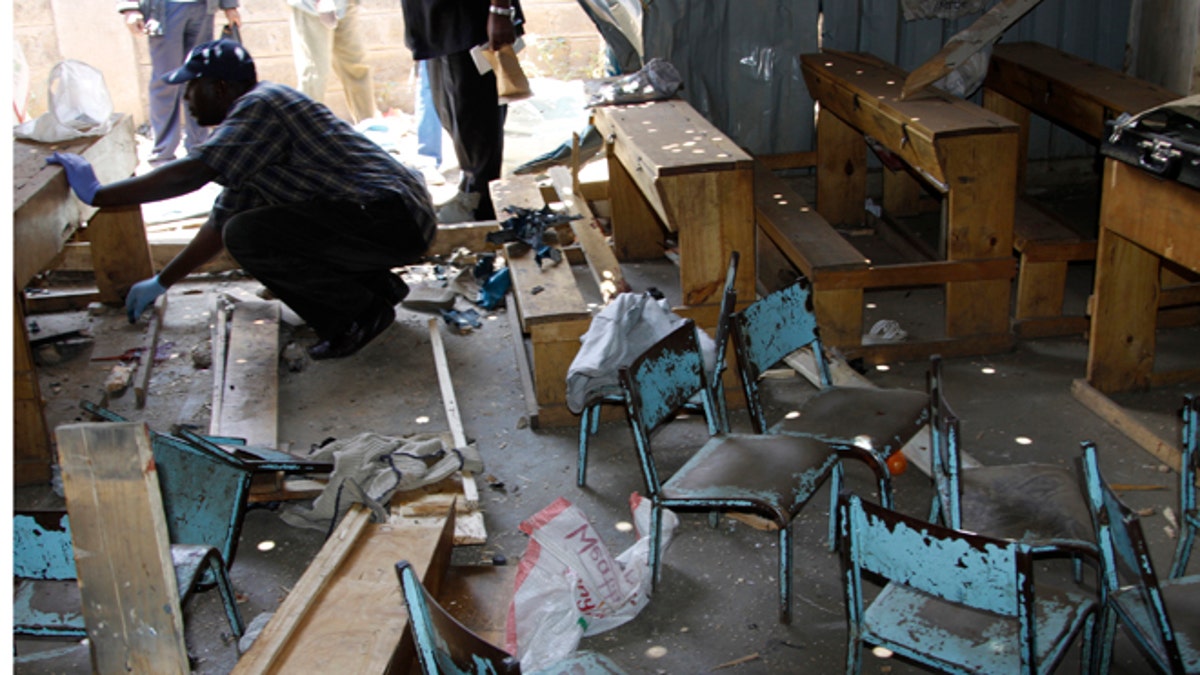 NAIROBI, Kenya – The acting police chief in Kenya's capital says an explosive device set off in a Sunday school class killed one child and seriously wounded three.
Moses Ombati said he suspects sympathizers with the Somali militant group al-Shabab were behind the attack at an Anglican church in Nairobi.
Kenya has seen a series of attacks on churches ever since Kenyan forces moved into Somalia to fight al-Shabab last year. Kenyan forces kicked the rebels out of their last stronghold, Kismayo, on Friday.
Grenades are often used in the attacks; Ombati is describing the cause of Sunday's attack as an explosive device.
One church member, Julius Macharia Maina, brought four children to the hospital. One child's head was cut open; the others had bruises. Maina described the attack "emotional and very scary."