Chef Raymond Blanc gets France's top honour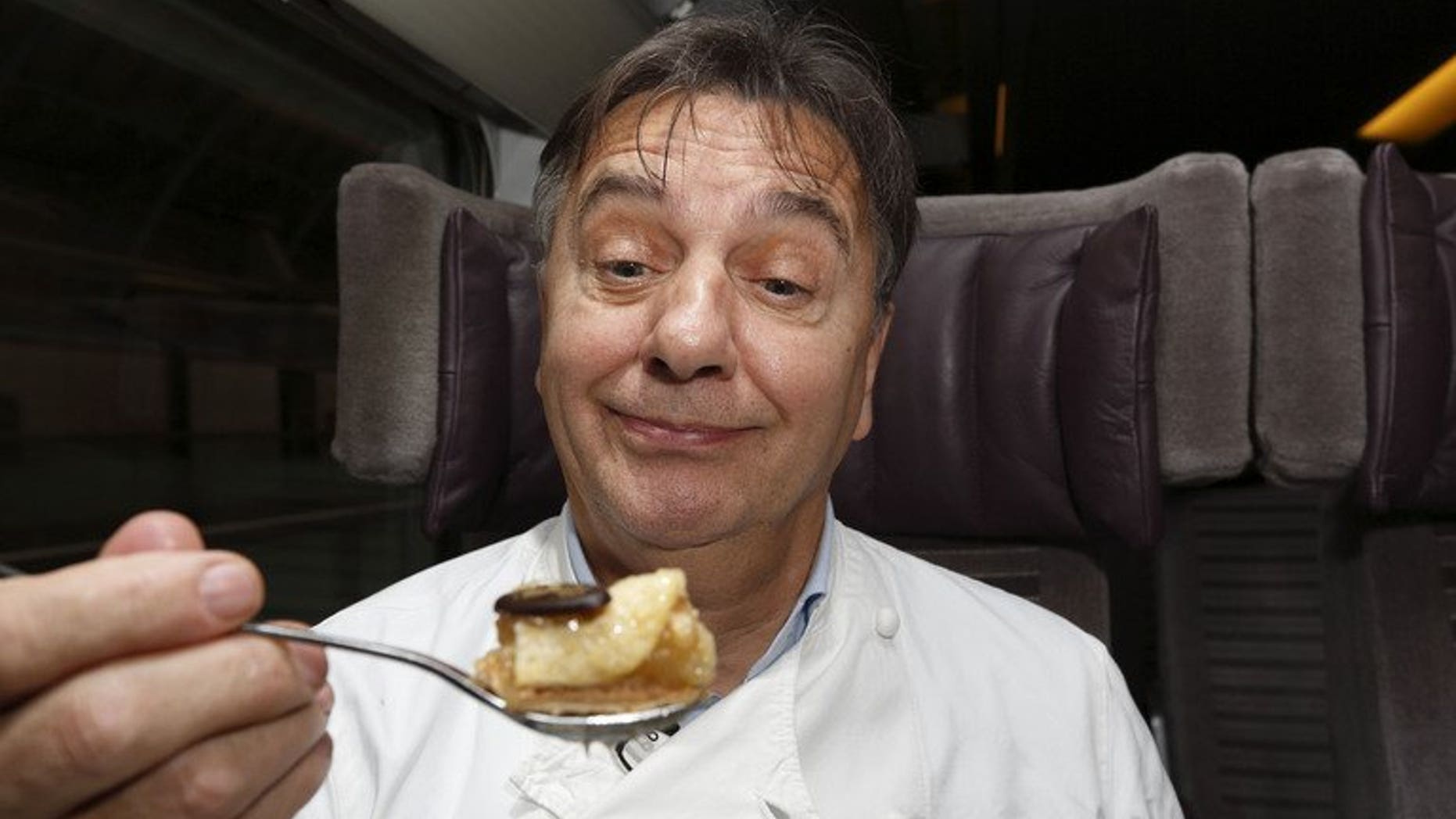 LONDON (AFP) – Celebrity chef Raymond Blanc on Thursday received France's highest award, the Legion d'Honneur -- five years after he was first honoured by his adopted homeland Britain.
The 63-year-old's restaurant Le Manoir aux Quat' Saisons near the university town of Oxford holds two Michelin stars and his television shows have made him one of Britain's best known cooks.
But while he was awarded an honorary Order of the British Empire by the British government in 2008, his native France has been slower to accord him official recognition.
The French ambassador to London, Bernard Emie, pinned the medal of the Legion d'Honneur to Blanc's lapel at a ceremony in the French embassy in London.
"Very few people get to experience what I am experiencing," Blanc told AFP after receiving the Legion d'Honneur and another award, the agricultural order of merit.
"First, to be acknowledged by the British government; and then even bigger and more significant honours from France," he added.
"I don't feel that France has been sidestepping me at all," he said of his homeland, where he is considering opening a restaurant.
During the award ceremony, which was attended by culinary figures including chef Albert Roux, Ambassador Bernard Emie said the award was for "outstanding services to the French nation.
"It is high time his services were recognised by France, because Britain beat us to it. Her Majesty the Queen honoured you in 2008 with the Order of the British Empire," joked Emie.
Blanc said in his speech he was "extremely honoured and humbled."
The self-taught chef moved to Britain in the 1970s and has led a quest ever since to change British attitudes towards fine cuisine.
He opened the Le Manoir aux Quat' Saisons in 1977, while he has also set up a chain of brasseries in several English cities.
Blanc has appeared in several television shows including one in which he retraced the roots of his cooking in France.
Established by Napoleon Bonaparte, the Order of the Legion d'Honneur honours individuals who have served France in various ways.