Charred Body Found In Honduras May Be Of Journalist Kidnapped Last Month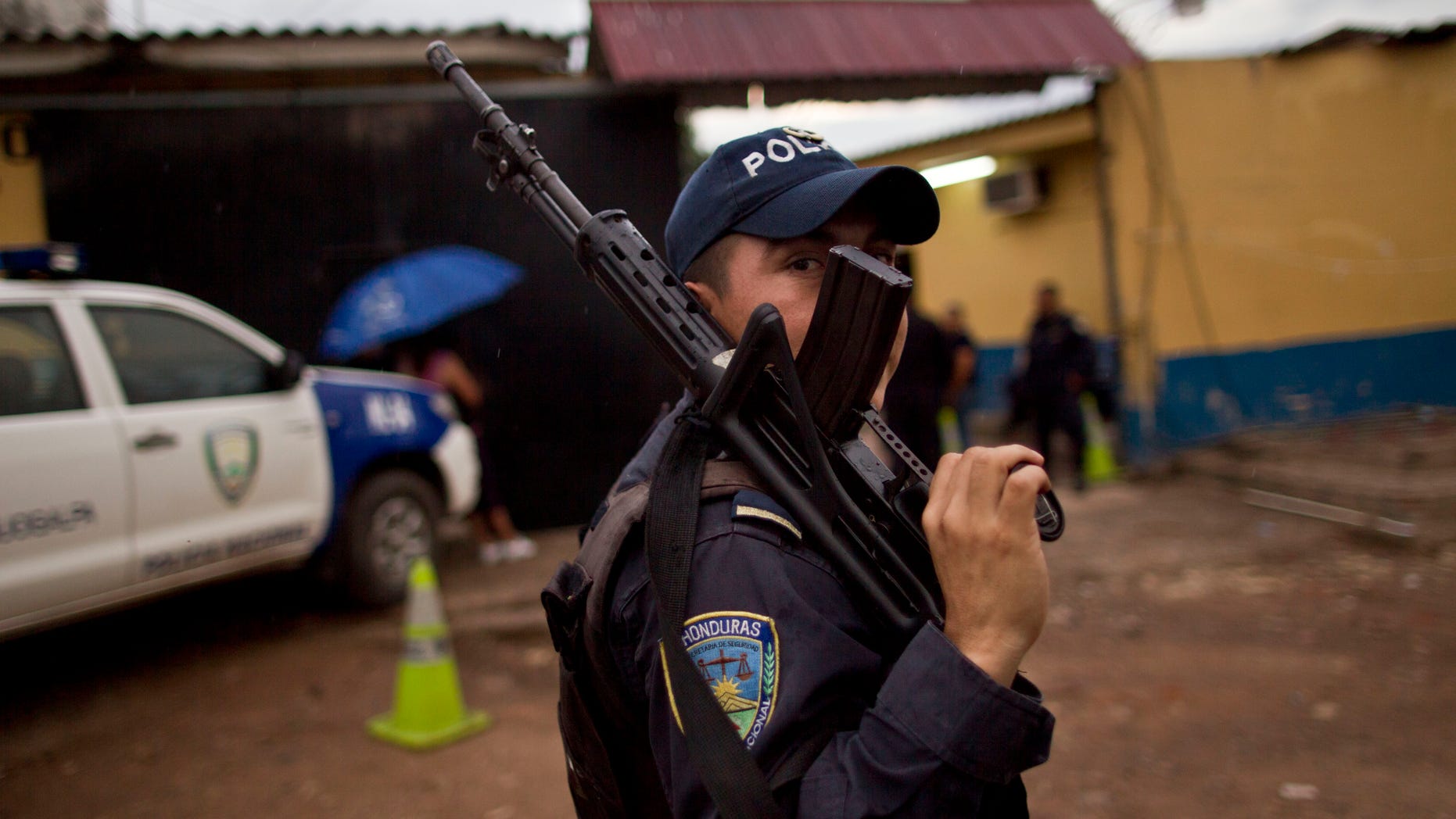 A charred and mutilated body found Tuesday in the northern city of San Pedro Sula, Honduras, is likely to be that of a Honduran journalist missing since last month, police said.
National Police Chief Juan Carlos Bonilla said investigators found a bank book and a credit card with Anibal Barrow's name, as well as clothing and a belt that resemble what he was wearing on June 24, when armed men kidnapped him while he was driving in his truck.
The items were buried on the riverbank of the Siboney lagoon, near where the body was found, about 12 miles south of San Pedro Sula.
"There is strong evidence these remains belong to Barrow," Bonilla said, adding that Barrow was kidnapped by at least 10 assailants.
Bonilla said DNA tests are being done to identify the body and that four people have been detained in the case.
Local media reported a fifth suspect is being treated as a witness after leading police to the body. Bonilla wouldn't comment on the reports.
Barrow's truck was found abandoned with a bullet hole and traces of blood last month. He was taken along with three family members, but the others were quickly released unharmed.
According to government statistics, 33 journalists have been killed in the last four years.
Lisa Kubiske, the U.S. ambassador to Honduras, said it is often difficult to link threats against reporters in Honduras to their work because of impunity.
"Too many crimes against Honduran citizens, including journalists, remain unresolved or unpunished," she said in a statement. "When members of the press fear for their safety, it is damaging to free expression and contributes to a climate where corruption and impunity can flourish."
The 62-year-old journalist had a popular daily morning news show called "Anibal and Nothing More" on Globo television in San Pedro Sula.
His son, also named Anibal, is running for Congress in November elections with the opposition Liberal Party.
Juan Ramon Mairena, who heads the Honduran Journalists' Association, said Barrow's disappearance had gripped the nation in recent weeks because it suggested no one was safe from the country's high murder rate. The attention put an unusual amount of pressure on authorities to produce answers in the case.
The apparent kidnapping shocked many journalists because Barrow never indicated he was in danger and was careful about avoiding controversial stories that could make him or his family a target for drug cartels or gang leaders who monitor news stories about crime, Mairena said.
"It's another dark page for journalism in Honduras," he said.
Based on reporting by The Associated Press.
Follow us on twitter.com/foxnewslatino
Like us at facebook.com/foxnewslatino