Catholicism in China losing ground amid surge in Protestantism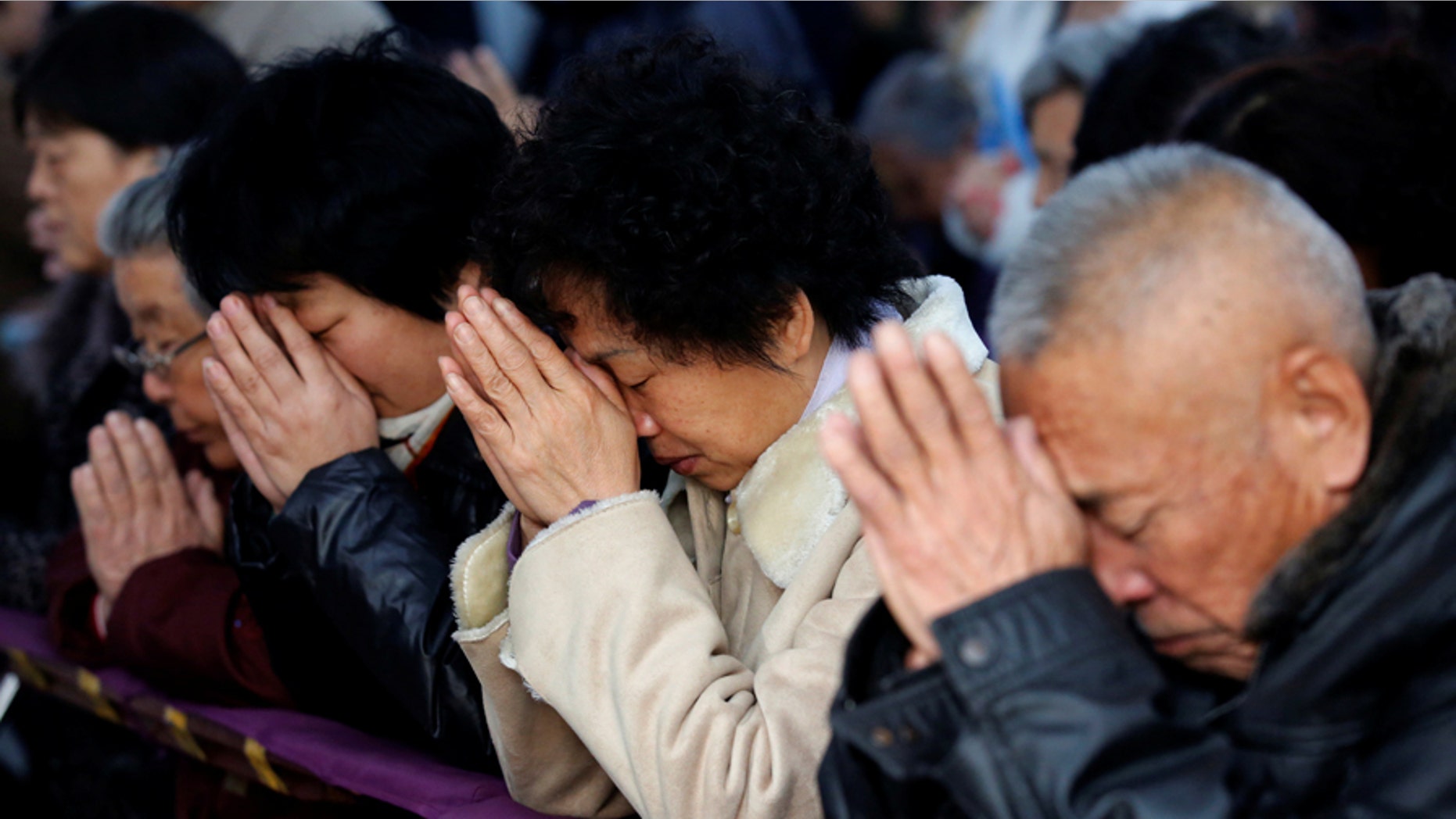 Catholics in China aren't exactly an endangered species, but their numbers are plunging as the number of Protestants in the world's largest country soars.
Since the beginning of the People's Republic of China in 1949, the number of Catholics has grown from only 3 million to just around 12 million today. But that number that has been falling for years. On the other hand, the number of Protestants has skyrocketed from just 1 million in 1949 to 60 million today in a country of more than 1.3 billion.
The reason for the decline in Chinese Catholicism are many – low birth rates, a failure to evangelize and an increasingly urbanized population are some. But the widespread persecution of Catholics by China's government and stalled negotiations over the appointment of bishops between the Holy See and the country's Communist Party are seen as the two biggest buffers to the Church's growth.
"Protestant Christianity, in contrast to the institution-based approach to community building familiar to Catholics, has thrived on its nimble, light-footed and adaptable response to local opportunities," Michael Kelly, a Jesuit priest, wrote in ucanews.com. "In China, it has grown out of small communities sharing prayer, Bible study and videos at home or in a work place."
One of China's biggest concerns is the Vatican itself and the perception that Catholics are more loyal to the pope than they are to the country's communist leaders. The communist government set up the Chinese Patriotic Catholic Association (CPCA) in 1957 and appointed bishops, too. While the Vatican has never recognized the CPCA it has in recent decades recognized most CPCA-appointed bishops.
In addition to the tension between Beijing and the Vatican, many Chinese Catholics are uncomfortable with attending church under government control. This, paired with the rigid hierarchy of the Catholic Church itself, made it difficult to evangelize.
By contrast, Protestantism is largely free of many of these handicaps.
"For groups like Protestants, government control is a burden, but they are more decentralized, so they can ignore hierarchies and flexibly respond to demand," Pulitzer Prize winning writer Ian Johnson wrote in America, a Jesuit magazine. "Put simply, any pious believer can form a Protestant church and declare himself or herself head of it."
Adding to the decline in Catholics is the mass migration in China from rural villages to the ever-expanding urban areas of country. As part of China's National New-type Urbanization Plan, the government hopes to relocate 100 million people from farming regions to cities by 2020 and 250 million by 2026.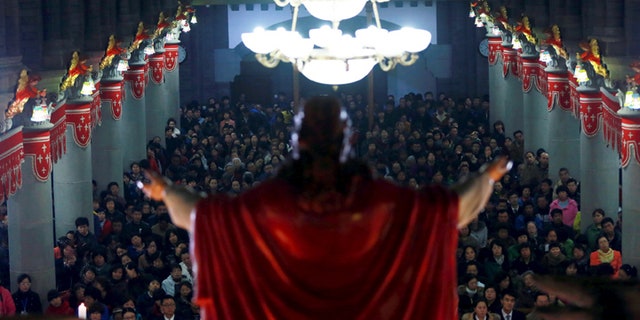 Given that Catholicism has had to operate in near secrecy for almost seven decades, the religion has been most prominent in rural areas of the country. But as villages empty and their populations flock to cities, it appears that the religion isn't making the transition.
"We do feel that in terms of expansion, we are not as ambitious and bold as Protestants," Jing Anqi, a 27-year-old Catholic who recently moved to Beijing, told America. "They can preach more confidently. But what we focus on now is trying to influence people with our deeds, not with our lips."
Protestantism's encroachment on Catholicism isn't only an issue in China.
In recent decades, Catholicism has been on the decline across the globe as many people turn away from the faith amid anger over the child abuse scandals, a rise in secularism and attractive pitches by other faiths. Protestants, especially the more evangelical movements, have also been heavily influential in converting many to their faith, particularly in places like the United States and across Latin America.
In Brazil, which has the world's largest Catholic population at about 125 million, the church lost around 9 million members between October 2014 and December 2016 and a Pew Research Center study from 2014 found that only 69 percent of Latin American adults identified as Catholic, down from an estimated 90 percent for much of the 20th century. The study also found that while just one-in-10 Latin Americans were raised in Protestant churches, nearly one-in-five now describe themselves as Protestants.
As in China, many of those across Latin America who have moved away from Catholicism have done so because of the looser format of some Protestant churches and what they say is a more personal connection.
"Of the eight possible explanations offered on the survey, the most frequently cited was that they were seeking a more personal connection with God," the Pew study noted. "Many former Catholics also said they became Protestants because they wanted a different style of worship or a church that helps its members more."