Casey Anthony Laywer Jose Baez Calls State's Forensic Proof "Fantasy"; Concedes Client Lived in "Fantasy World"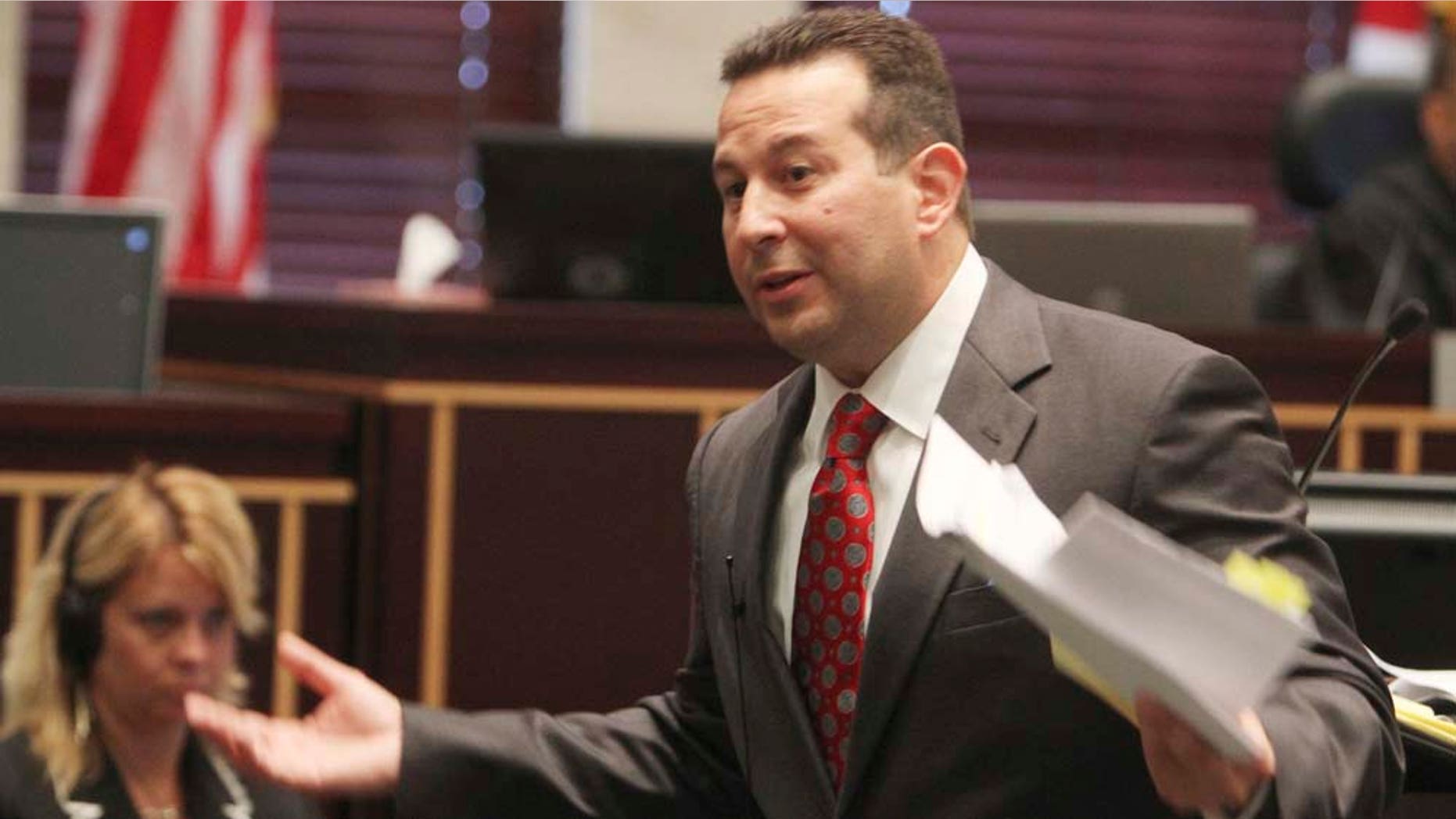 This story has been updated.
Casey Anthony's lawyer said in closing arguments Sunday that the prosecution's forensic evidence is "fantasy" -- but also conceded that his client lived in an imaginary world that included made up friends she used to cover up her 2-year-old daughter's death.
Jose Báez told the Florida jurors after their lunch break that prosecutors are hoping the emotional 2008 death of Caylee Anthony will cause them to see stains and insects that don't exist.
Baez said prosecutors didn't prove that stains in the trunk of Anthony's car were caused by Caylee decomposing there. He said maggots in the trunk came from a trash bag found there.
Prosecutors say 25-year-old Casey Anthony suffocated Caylee with duct tape.
Defense attorneys say the child drowned in the family's pool and that Anthony panicked. They say her father made the death look like a murder and threw the body in some nearby woods.
Her father denies that.
Meanwhile, Báez also told the jury that she had developed imaginary friends over the years as part of her unhealthy coping skills.
He says Anthony's actions after Caylee's death in June 2008 don't make sense, but they don't add up to murder.
The emotional case was abruptly interrupted Sunday around 4 p.m. eastern time when Baez, believing Assistant State Attorney Jeff Ashton was laughing during his closing arguments, called him a "laughing man."
The judge called a sidebar and jurors were sent on a 15-minute break.
The distraction was is the latest in a six-week murder that has played out on national television from the time Caylee was reported missing in the summer of 2008. It  and continued through her mother's trial that was broadcast across the U.S. on cable television stations.
Anthony has pleaded not guilty to a charge of first-degree murder. She could face a possible death sentence or life in prison if convicted of that charge. She also is charged with aggravated child abuse, aggravated manslaughter of a child and four counts of providing false information to law enforcement.
The child abuse and manslaughter charges each carry a 30-year prison term if convicted.
In his closing argument, prosecutor Jeff Ashton said Anthony worried Caylee was getting to the age where she would have told Anthony's parents that the woman was spending her days and nights with her boyfriend -- not going to work and leaving Caylee with a nanny.
"Casey is very bright," Ashton said. "Her lies are very detailed. ... But when Casey wants to do what Casey wants to do, she finds a way."
Prosecutors contend Caylee was suffocated with duct tape by a mother who loved to party and shop and who crafted elaborate lies to mislead everyone from investigators to her own parents.
Ashton wrapped up his closing argument about 10:30 a.m. eastern time.
Báez began his closing argument about 45 minutes later.
Defense attorneys countered that the toddler accidentally drowned in the family swimming pool, and that her seemingly carefree mother in fact was hiding emotional distress caused by alleged sexual abuse from her father.
Jurors heard previously that a medical examiner never determined precisely how Caylee died, and that Casey Anthony's DNA was not found with her daughter's skeletal remains when they were found in December 2008.
The defense team never offered firm proof of how the girl died, either, and never offered any evidence that Casey Anthony was molested by her father, George, who has firmly denied the claim.
Captivated observers have traveled from distant states and camped outside the Orlando courthouse, jockeying for coveted seats in the gallery to witness the unfolding court drama.
The burden of proof falls to prosecutors. They relied on a highly circumstantial case, focusing on what they called the lies told by Casey Anthony in the 31 days after Caylee was last seen alive.
They also heavily focused on an odor in the trunk of Casey Anthony's car, which the prosecution's forensics experts said was consistent with the smell of human decomposition.
No physical evidence ever linked Casey Anthony to traces of chloroform found in the trunk, though, and Judge Belvin Perry ruled that the jury would not get to smell air samples taken from that trunk.
Based on reporting by The Associated Press.
Follow us on twitter.com/foxnewslatino
Like us at facebook.com/foxnewslatino