Carney disputes report that American missing in Iran was on CIA mission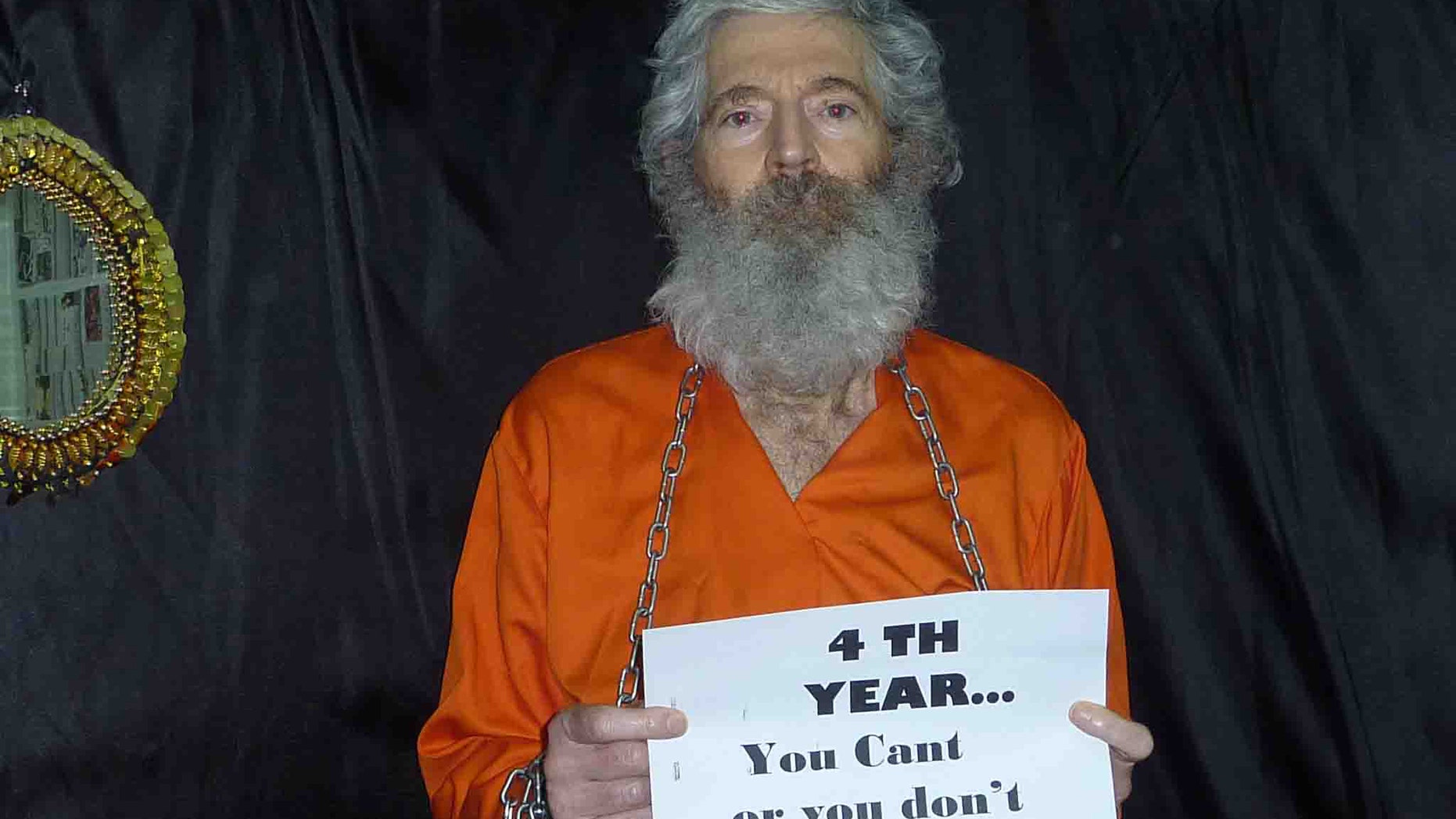 WASHINGTON – White House spokesman Jay Carney said Friday that an American missing since a 2007 trip to Iran was not a government employee when he disappeared.
A recent Associated Press report suggests that retired FBI agent Robert Levinson was a contractor for the CIA, although the U.S. government has said he was on private business when he lost contact with his family.
``He was not a U.S. government employee when he made that trip,'' Carney told reporters.
``As there is an ongoing investigation into his disappearance, I'm not going to comment further on what he may or may not have been doing in Iran,'' Carney said, calling the story ``highly irresponsible.''
According to the AP report, In March of 2007, Levinson flew to Kish Island, an Iranian resort awash with tourists, smugglers and organized crime figures. Days later, after an arranged meeting with an admitted killer, he checked out of his hotel, slipped into a taxi and vanished.
A team of analysts -- with no authority to run spy operations -- paid Levinson to gather intelligence from some of the world's darkest corners, according to the AP.  Then Levinson-- 65, and a married father of seven from Coral Springs, Fla.-- vanished while investigating the Iranian government for the U.S.
The CIA was slow to respond to Levinson's disappearance and spent the first several months denying any involvement. When Congress eventually discovered what happened, one of the biggest scandals in recent CIA history erupted.
Behind closed doors, three veteran analysts were forced out of the agency and seven others were disciplined. The CIA paid Levinson's family $2.5 million to pre-empt a revealing lawsuit, and the agency rewrote its rules restricting how analysts can work with outsiders, the report says.
After the White House, FBI and State Department officials learned of Levinson's CIA ties, the official story remained unchanged.
Secretary of State John Kerry said Friday the U.S. will continue to seek Levinson's release. At a news conference in Tel Aviv, Kerry sidestepped questions about the AP report, saying Levinson had been working in Iran for the CIA on an unapproved intelligence-gathering mission when he vanished nearly seven years ago.
"I don't have any comment whatsoever on the condition with respect to employment or any other issue. We have raised the issue of his whereabouts on a continuing basis," Kerry said.
Details of the unusual disappearance were described in documents obtained or reviewed by the AP, plus interviews over several years with dozens of current and former U.S. and foreign officials close to the search for Levinson. Nearly all spoke on condition of anonymity because they were not authorized to discuss the sensitive case.
The AP first confirmed Levinson's CIA ties in 2010 and continued reporting to uncover more details. It agreed three times to delay publishing the story because the U.S. government said it was pursuing promising leads to get him home.
The AP is reporting the story now because, nearly seven years after his disappearance, those efforts have repeatedly come up empty. The government has not received any sign of life in nearly three years. Top U.S. officials, meanwhile, say his captors almost certainly already know about his CIA association.
There has been no hint of Levinson's whereabouts since his family received proof-of-life photos and a video in late 2010 and early 2011. That prompted a hopeful burst of diplomacy between the United States and Iran, but as time dragged on, promising leads dried up and the trail went cold.
Some in the U.S. government believe he is dead. But in the absence of evidence either way, the government holds out hope that he is alive, and the FBI says it remains committed to bringing him home.
If Levinson remains alive, he has been held captive longer than any American, longer than AP journalist Terry Anderson, who was held more than six years in Beirut. Unlike Anderson, Levinson's whereabouts and captors remain a mystery.
The U.S. has no new leads about Levinson's whereabouts, officials said. Iranian President Hassan Rouhani publicly says he has no information about Levinson's whereabouts.
On Friday, after the AP disclosed Levinson's secret ties to the CIA, his family urged the U.S. government "to step up and take care of one of its own." It said the government had failed to make saving Levinson enough of a priority.
"After nearly 7 years, our family should not be struggling to get through each day without this wonderful, caring, man that we love so much," the family said in a statement.
The Associated Press contributed to this report.