Cardinal Burke to Guam to investigate alleged sex abuse case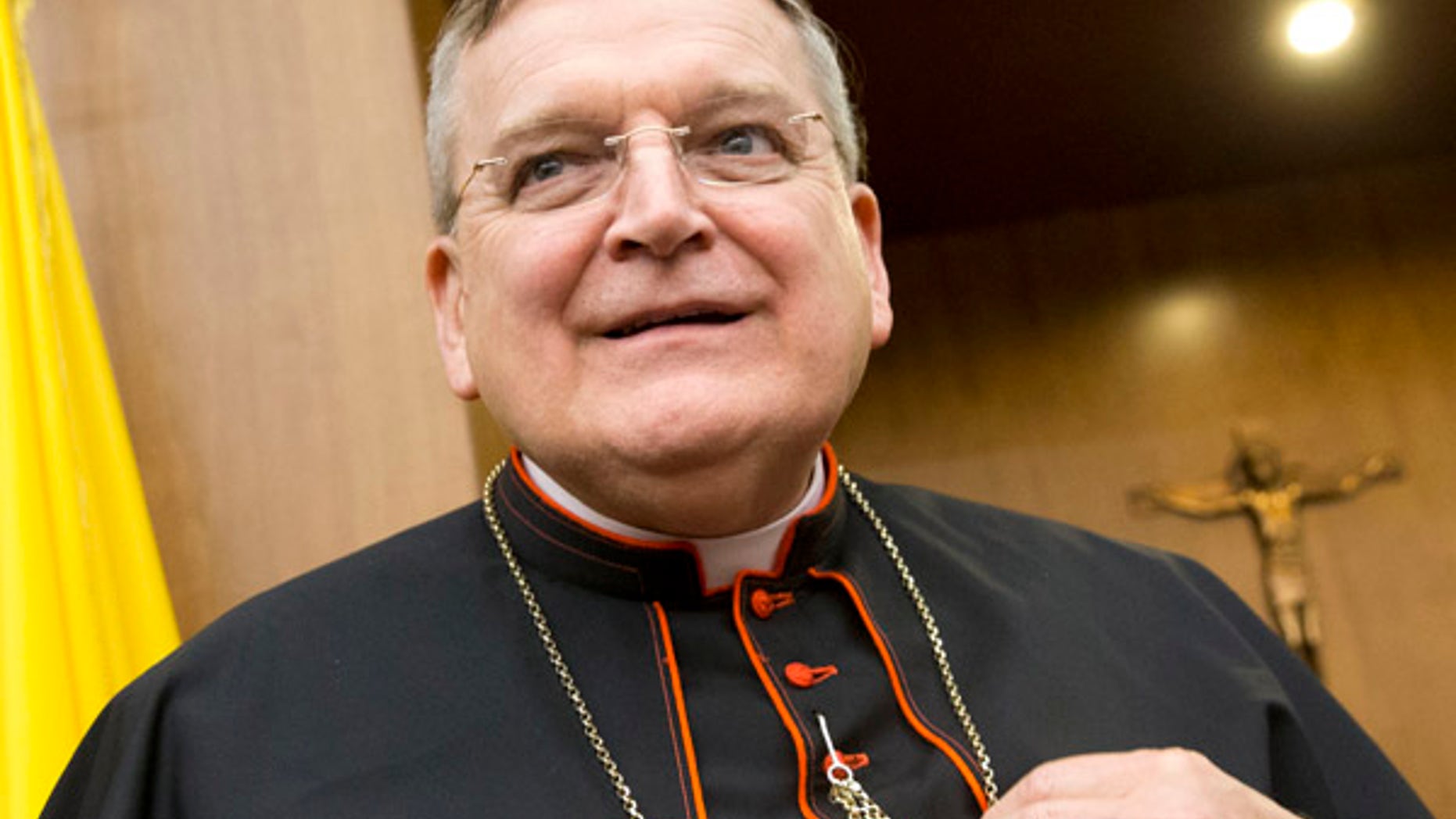 VATICAN CITY – The Vatican has sent conservative Cardinal Raymond Burke to the Pacific island of Guam to investigate an important case of sexual abuse, dispatching a seasoned jurist who has clashed repeatedly with Pope Francis for a sensitive mission halfway around the world.
The Vatican's Congregation for the Doctrine of the Faith back in October named Burke the presiding judge in its trial of Guam Archbishop Anthony Apuron, who is facing multiple allegations of sex abuse of altar boys in the 1970s, the Vatican press office said Wednesday. Apuron has denied the charges and has not been criminally charged.
Burke, a Rome-based American, is due to interview a former altar boy in Guam on Thursday who says he was sexually abused by Apuron, the Pacific Daily News reported. Such special missions are not uncommon for cardinals, and interviews with witnesses are a key part of any canonical trial.
Survivors of clerical abuse, though, have long criticized Burke's record as an archbishop in the U.S. in handling cases of abusive priests. Burke has said every act of abuse by clergy is a "grave evil." But he has also blamed gay clergy for the church's sexual abuse crisis, saying priests "who were feminized and confused about their own sexual identity" were the ones who molested children.
Burke, a top canon lawyer, had headed the Vatican's high court until 2014, when Francis removed him and named him patron of the Knights of Malta religious order. Francis recently sidelined Burke from that position after Burke was involved in the problematic ouster of a senior knight.
Burke's defense of church doctrine has made him a hero to conservative and traditionalist Catholics upset with Francis' mercy-over-morals priorities. He is one of four cardinals who has asked Francis to clarify his controversial opening to divorced and civilly remarried Catholics.