Car rams entrance at Paris' Invalides monument; driver arrested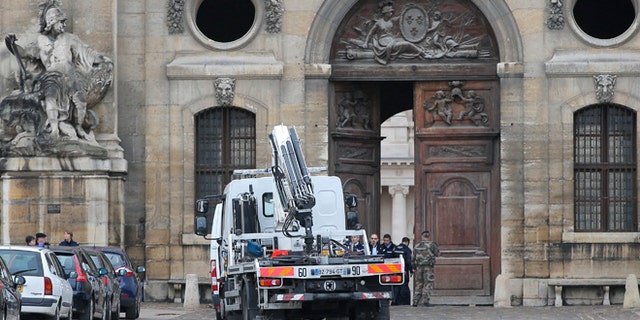 PARIS – Paris police say officers opened fire on a car that rammed the entry at France's Invalides monument, stopping the vehicle. The driver was arrested.
Police say no one was injured Wednesday when the car plowed through the entrance at the golden-domed monument, and the incident was under investigation. A bomb squad truck was on site.
French President Francois Hollande paid homage Nov. 27 at the Invalides to the victims of the attacks in Paris last month.