Cape Town braces for civil unrest as city's water crisis continues to worsen
The picturesque port city of Cape Town, South Africa has long had the distinction of being one of the world's top tourist destinations. But now, the city is on track to top another list it doesn't want to be included in: The first major city in the modern era to have its water supply chain switched off.
The city is experiencing a record-low water drought and city officials say soon they may have to take extraordinary steps to restrict water usage.
Experts say this kind of drought only comes once in 300 years. Dam water levels are dangerously low, at an average of 25 percent. In some areas, levels are dropping by as much as 1 percent a day.
Under Level 6B restrictions introduced this week, residents and tourists can only use about 13 gallons – or 50 liters – of water a day, or face stiff fines. That's the equivalent of a small to medium-sized tub of water.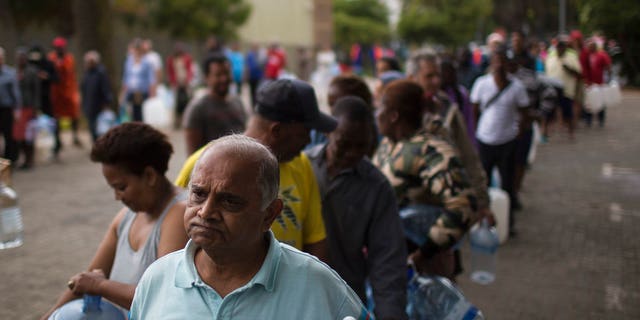 So taking a bath as is out. People are being urged to take only two short showers a week, or use washcloths to clean themselves. They are also being asked to flush the toilet only once a day. Many restaurants have shut off the water at sinks and are asking customers to use bottled hand sanitizers.
Long lines are forming at two wells in the city, where residents can get some water, about six gallons each. A brewery that owns the land where one of the wells sits offers limited water on a first-come, first-served basis.
Many residents are trying to stock up because, even with these restrictions, "Day Zero" is likely to come. Barring a miracle, on May 11 – or sooner – most of the city's water taps will be shut off.
Already, police and security agencies are bracing for possible civil unrest.
"It will be honestly horrific when day zero comes," said Wendy Swiel, a local resident told reporters while in line at one of the wells. "It's going to be very scary but I think it's a reality, unfortunately."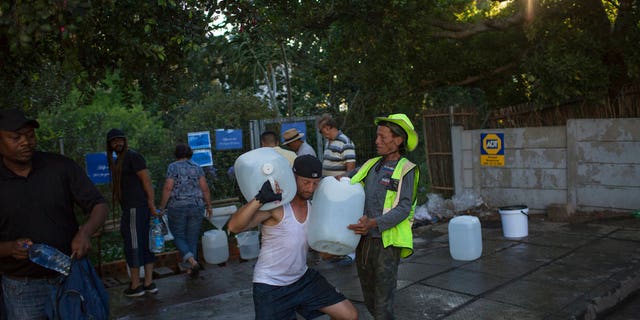 Analysts are blaming the ANC-led national government, which is responsible for supplying water, for not acting sooner, despite being warned several years ago about the issue.
Some analysts claim that the ANC is punishing Cape Town's voters for recently booting the party in local elections.
Cape Town was the first of South Africa's major cities where voters turned their back on the ruling party in local elections, ostensibly because of corruption, nepotism and mismanagement by the late Nelson Mandela's party. Three of South Africa's other largest cities, Johannesburg, Pretoria and Port Elizabeth have also dumped the ANC.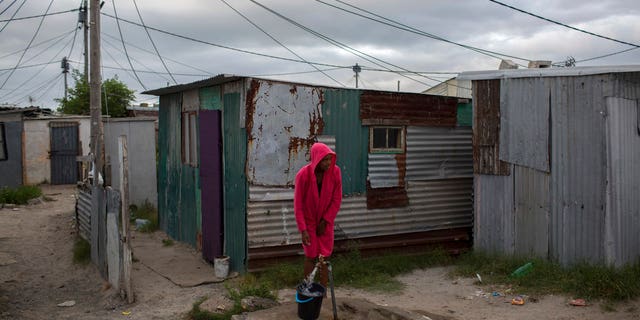 Cape Town Mayor Patricia de Lille, a leader of the main opposition party, the Democratic Alliance, claimed that for months she has been trying to get a meeting with the country's President, Jacob Zuma, to get national help – to no avail.
The municipality purchased new desalination plants, but they won't be ready in time to avert Day Zero.
There's a growing panic in town. The price of bottled water has shot up – if someone is lucky enough to find one. Shops sell out as soon as supplies enter stores. Even large chain stores are being heavily criticized for price gouging bottled water.
In Johannesburg, so many locals are collecting water for family and friends in Cape Town that authorities are asking people to stop doing so, because Johannesburg itself is in danger of running low in this arid country.
But many are most concerned about the poor, many of whom collect water from communal taps instead of individual taps at home like in the richer suburbs, according to the Associated Press.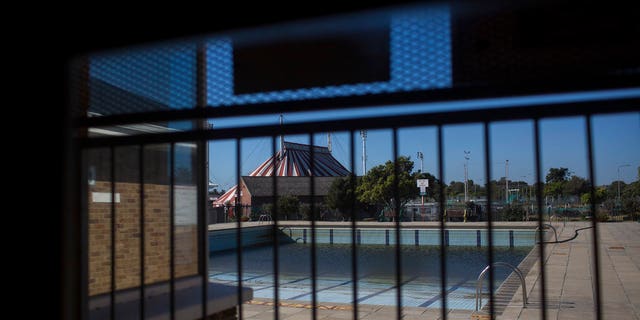 The rich are already trucking in tankers of water, and filling their swimming pools, or converting them to operate on salt water. In the Cape township of Khayelitsha, however, poor residents have always had to stand in line for water. So, for them, there is an ironic satisfaction that many in the more affluent areas of the city will now have to make lines for water.
Experts say they foresee clashes between those desperate for water – and those hoarding it.
Paul Tilsley is a freelance correspondent covering Africa for Fox News. You can follow his African stories on Twitter @paultilsley