Cannibal Cop's Sexual Fantasies Began With Cameron Diaz, Lawyer Says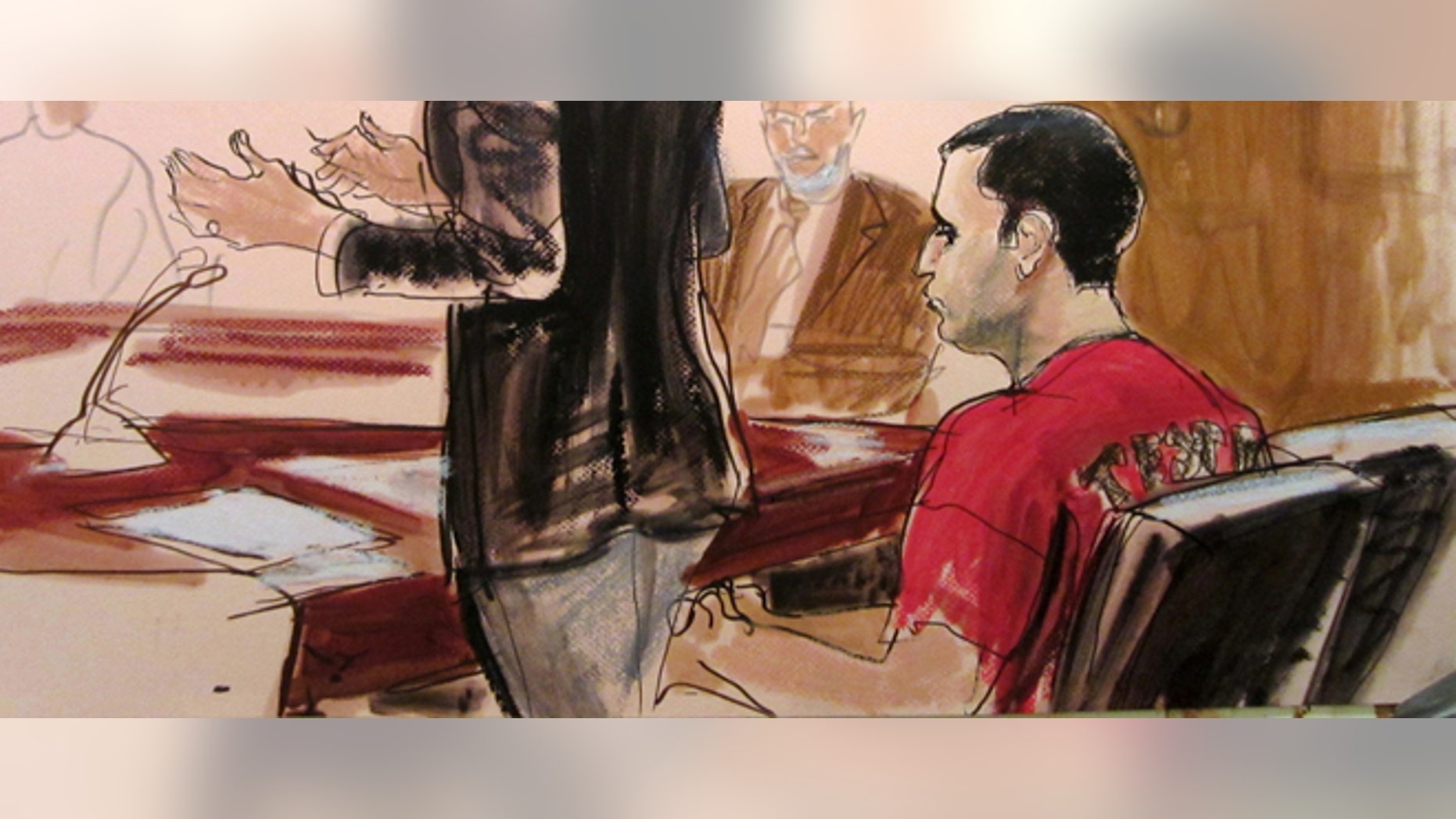 The lawyer for the New York City cop charged with plotting to kill and eat multiple women says a bondage scene from the movie "The Mask" caused her client to begin to have kinky sexual fantasies at an early age.
According to his lawyer, Gilberto Valle began his fascination with S&M when he was 10 years old after seeing the movie.
In a letter to Manhattan Federal Court Judge Paul Gardephe, Valle's attorney, Julia Gatto, said her client's sexual arousal appear "to have originated with a scene in the move . . . in which Cameron Diaz pretends to be abducted and bound," according to the New York Daily News.
Citing observations by psychiatrist Paul Dietz, who is working with the defense, Gatto said at an early age Valle "has experienced erotic arousal when imagining naked women or when imagining women abducted and bound by others."
Gatto wrote that Valle had told Dietz that after years of fantasies, it was his college roommate's pornographic DVD's that were his "gateway into cannibalism pornography."
Having spent time with the "Cannibal Cop," Dietz is prepared to testify that Valle never had any intention of acting out his fantasies, the lawyer said.
Valle spent his life repressing his feelings because he wanted to "end up with an attractive, smart and respectable woman," Gatto wrote.
Aside from the evidence presented by Dietz, Gatto also wants potential jurors to see the type of kinky photos they say were part of Valle's fantasy world.
One staged Internet photo shows a nude woman hog-tied and served up on a roasting tray. Another portrays a woman tied to a spit over an open fire.
The proposed questionnaire would ask potential jurors if they have a bias against people who frequent Internet sites depicting sadomasochistic behavior.
A federal judge will rule on the request before trial starts next month.
The 28-year-old was charged last fall with using a law enforcement database to make plans to kidnap, rape, kill and eat women.
The Associated Press contributed to this report.
Follow us on twitter.com/foxnewslatino
Like us at facebook.com/foxnewslatino