Candy bar could cost hunger striker Palestinian leadership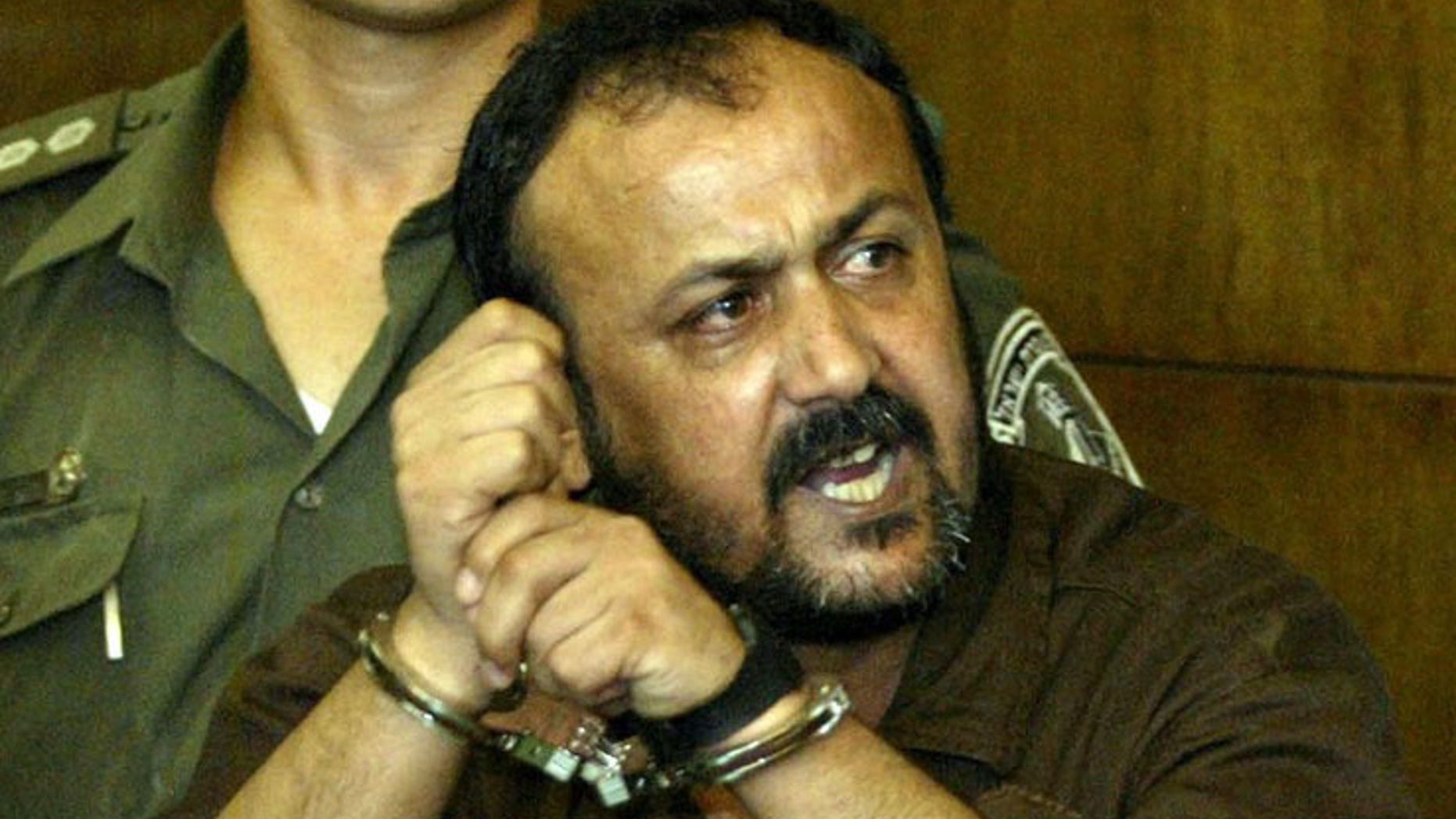 Veteran Israeli journalist and commentator Ehud Yaari said Tuesday the video of Palestinian terrorist Marwan Barghouti secretly eating during a prison hunger strike will damage his standing with Palestinians.
The video, released by the Israeli Prison Services, shows Barghouti, who is leading the much publicized strike, eating on at least two occasions:  April 27, when he ate two cookies, and May 5, when he downed an Israeli-made chocolate bar and a packet of salt.
Yaari noted that this is not the first time Barghouti has been caught cheating on a hunger strike. The first time went largely unnoticed. This time, however, it will likely "further erode his claim to lead," he said.
Barghouti has long been considered a frontrunner to succeed Mahmoud Abbas as the president of the Palestinian Authority. But Yaari pointed out that Barghouti's leadership bid was already in trouble before the video surfaced.
ISRAEL SAYS PALESTINIAN HUNGER STRIKE LEADER ATE IN SECRET
"Barghouti's camp was defeated in the last Fatah primaries although he himself came first," he noted. The video, he added, will only add to his troubles.
In addition, the terrorist leader's hunger strike, seen as a move to strengthen his claim to be Abbas' successor, is not going well.
"The hunger strike—not the first, of course—did not take off as planned and will slowly scale down," Yaari said. "Quite a few of the prisoners who joined the strike simply refuse to have the prison meals but buy food in the canteens."
An indication of Barghouti's precarious position may be his attempt to claim the video was a fake. His wife, Fadwa, told the press: "The prisoners are familiar with Israel's lies and games and the video they released signals the beginning of its fall," according to YNet.
Barghouti is the former head of Tanzim, the terrorist wing of the Fatah party, which rules the West Bank. He was one of the architects of the second intifada, helping to organize the initial outbreak of violence in 2000 and guiding Fatah's terrorism until his capture. Early in the fighting, he stated, "Gone are the days when we alone must make sacrifices. We must take revenge. Israelis must be killed. Israelis must be killed."
HUNGER STRIKE PUTS JAILED PALESTINIAN IN SPOTLIGHT
In Palestine, he's viewed as a national hero.
He is serving several life sentences for murders committed on his orders during the intifada. Among his victims were a Greek Orthodox monk, an Israeli motorist whose car was riddled with machine gun bullets, and patrons of a Tel Aviv restaurant killed in a shooting and grenade attack. He ordered at least 20 other murders, but was not prosecuted for them.
Barghouti made no defense and claimed he is a political prisoner, asserting that Israel had no right to prosecute him for murders committed on its own soil.
Although the court ruled that this was not the case, Barghouti has gathered around him a large group of international admirers who believe his release could be the key to peace, claiming he is the only Palestinian leader with the legitimacy to achieve a two-state solution with Israel.
However, Barghouti himself has rejected the two-state solution, once telling the New Yorker that even a complete Israeli withdrawal from the West Bank would only be a step toward "bigger things," namely "one state for all the peoples." That is, the replacement of Israel with an Arab majority state.