Canada PM shuffles cabinet amid plunging polls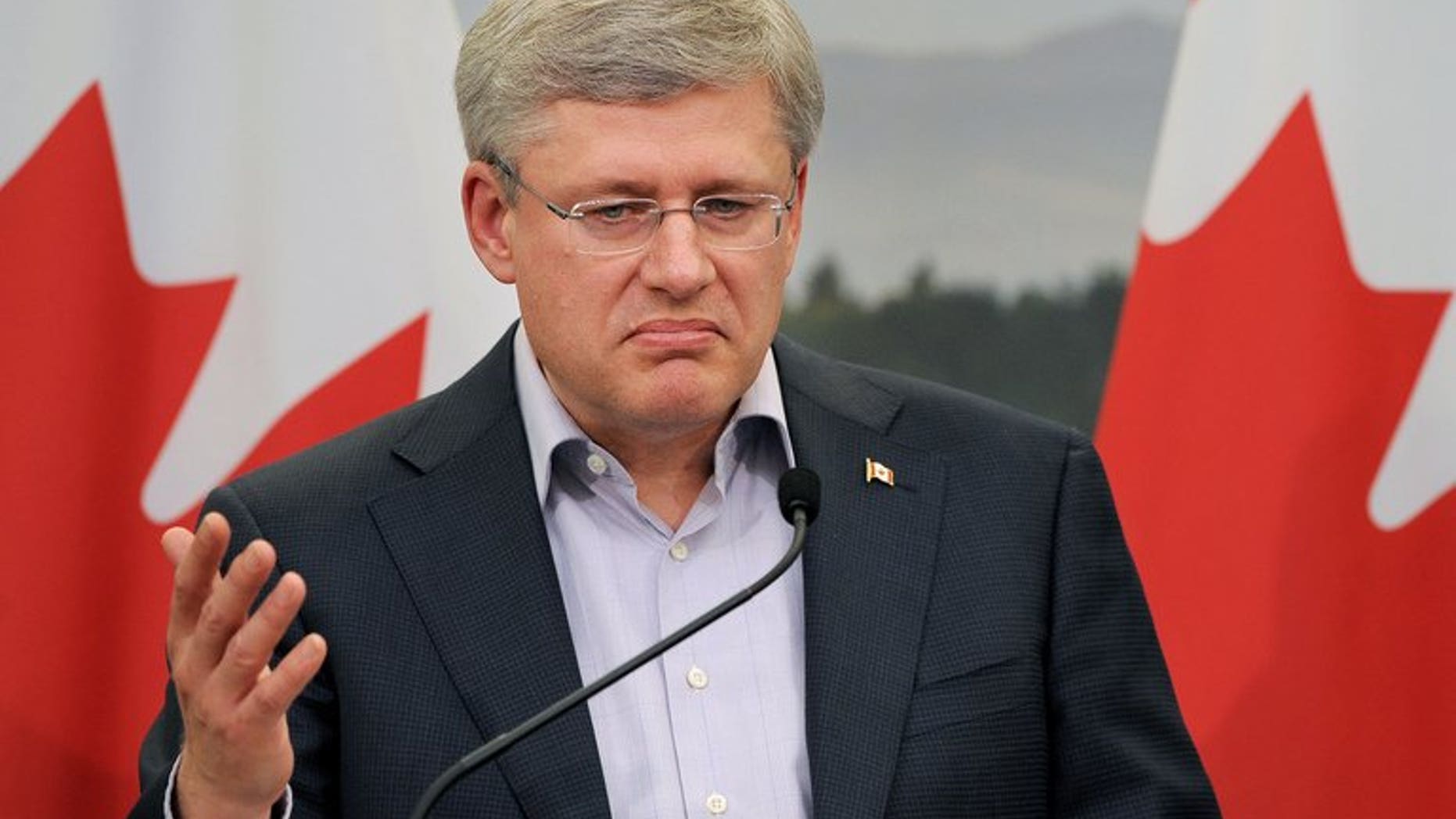 OTTAWA (AFP) – Canada's Prime Minister Stephen Harper will appoint eight fresh faces in a cabinet shuffle Monday, hoping to reanimate a Tory government sagging in polls after seven years in power.
Ministers with key portfolios such as finance and foreign affairs, however, will remain at their posts, according to leaks.
The formal announcement had been planned for 11:00 am (1500 GMT).
But Harper started naming new ministers an hour earlier in Twitter messages, saying he is "looking forward to welcoming 8 new faces to the ministry this morning" and is "proud to be naming four new strong, capable women to the ministry."
"This fall (they) will carry our new agenda forward," he added.
With two years to go in its first majority mandate, Harper's government is at its lowest polling levels since sweeping to power in 2006.
In the weeks prior to the announcement, a half-dozen ministers announced they were stepping down, including Public Safety Minister Vic Toews and Environment Minister Peter Kent.
The prime minister said Monday that former cop Shelly Glover will be named minister of Canadian heritage and official languages, rising star Michelle Rempel will become minister of state for Western economic diversification, and Candice Bergen will be minister of state for social development.
Orthopedic surgeon Kellie Leitch will be named labor minister, Harper said in a Twitter message.
Veteran minister Leona Aglukkaq will move to the environment ministry, while Public Works Minister Rona Ambrose will take on Aglukkaq's old job at the health department.
Helping Finance Minister Jim Flaherty return the federal budget to the black within a promised two years will be Kerry Lynne Find, as minister of national revenue and Kevin Sorenson, the new minister of state for finance.
James Moore will take over the industry portfolio and Bernard Valcourt will become minister of aboriginal affairs and northern development, while Gail Shea returns to his old fisheries job.
John Duncan and Peter Van Loan, meanwhile, will shepherd the government's agenda as whip and House leader, respectively.
Chris Alexander is to become the new immigration minister, while John Baird remains at foreign affairs but is joined by junior minister Lynne Yelich.
Stephen Blaney replaces Toews as Canada's top anti-terrorism official, and attorney general Rob Nicholson swaps jobs with defense minister Peter MacKay.