Cameron appeals to Scots one year before referendum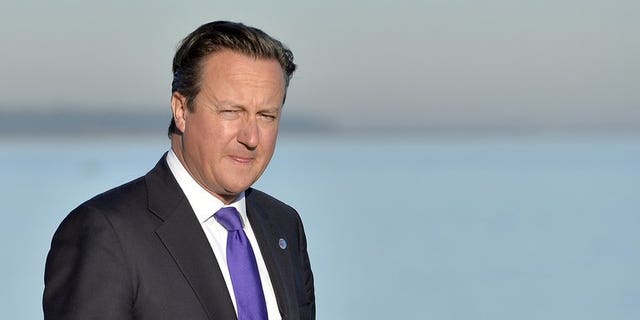 LONDON (AFP) – British Prime Minister David Cameron urged the people of Scotland Sunday to vote to keep "a unique union of nations", one year ahead of a referendum on independence.
"In a year from now, people living in Scotland will be making a choice which could radically change their country for ever," Cameron said.
"Scotland's future will be in Scotland's hands."
Scotland will hold a referendum on September 18, 2014 asking: "Should Scotland be an independent country?". Voting yes would break up the political union with England, which dates back to 1707.
Cameron said the historic vote would be Scotland's "date with destiny".
"I hope passionately that Scotland decides to remain within our United Kingdom. What we have works, and it works well," the Prime Minister added.
"Ours is a unique union of nations. It's a union of people too. And together we've achieved so much."
The Conservative leader's comments come as his Liberal Democrat coalition partners hold their annual party conference in the Scottish city of Glasgow this week.
Deputy Prime Minister Nick Clegg told the conference Saturday that Scottish lawmakers in his Lib Dem party were making the case for "a United Kingdom that is strong, secure and together".
Nationalist leader Alex Salmond argues that a 'Yes' vote in the referendum will make Scotland better off financially and and give it more power to make decisions which represent Scottish people.
However, only a third of Scotland's 5.5 million-strong population are currently planning to vote in favour of independence, according to opinion polls.
An Ipsos MORI telephone poll of 1,001 respondents for The Times newspaper in May put support for independence at 31 percent, with backing for the status quo at 59 percent.