Calderon: Mexico Shows Gains in Security, Economy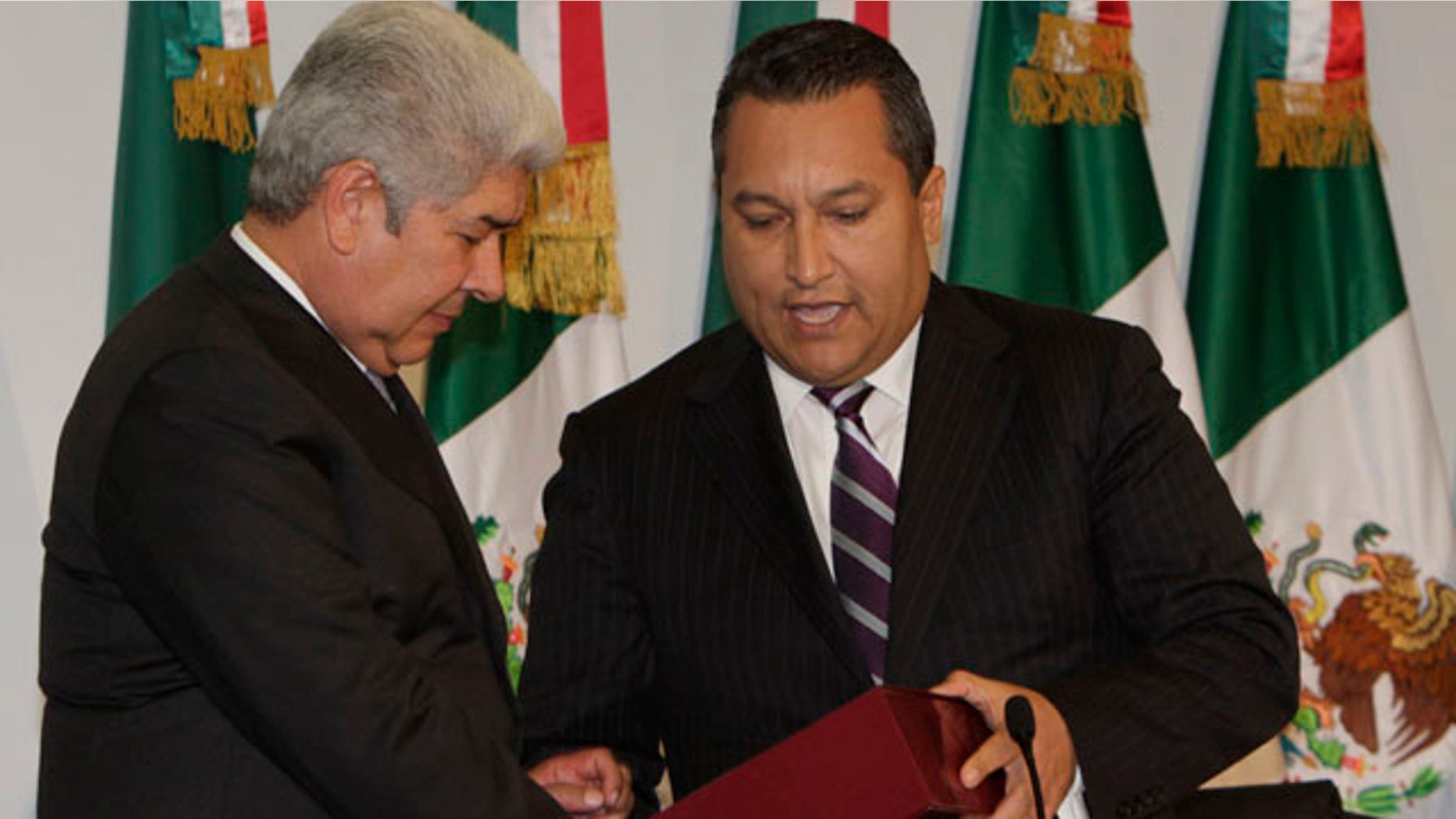 MEXICO CITY -- President Felipe Calderon delivered his latest "state of the nation" report to Congress on Wednesday, saying Mexico has made gains in security and is enjoying its strongest economic growth in a dozen years.
The report came days after Calderon conceded there has been a surge in drug-related violence and said he was willing to discuss changes in his strategy for fighting the country's brutal drug cartels.
He planned to deliver an address on the report Thursday.
"There is still room for improvement, but the indicator shows a positive trend in recent years," the document said.
Discussing security matters, the report said police and troops killed two dangerous drug lords and arrested five others in the past 12 months. The most recent came this week, when federal police captured U.S.-born Edgar Valdez Villarreal, an alleged drug hit man who prosecutors say became a major trafficker.
Calderon's report also said authorities made 34,515 drug-related arrests in the past year and confiscated more than 34,000 weapons, 2.7 million bullets, 2,500 grenades, 12,000 vehicles, 60 boats, 76 aircraft and $72 million and 133 million pesos in cash.
It added that 12 billion doses of drugs had been captured, "representing more than 2,517 million dollars in losses for the drug cartels."
Calderon's report said the economy has returned "to the path of growth," with the gross domestic product growing at an annual rate of 4.3 percent in the first quarter of 2010 and 7.6 percent in the second quarter -- the highest in the 12 years.
Foreign direct investment totaled $12.2 billion during the first half of 2010, a gain of 23 percent from the same period in 2009.