Bus falls into ravine after taking Buddhist worshippers to Thai temple, 22 passengers killed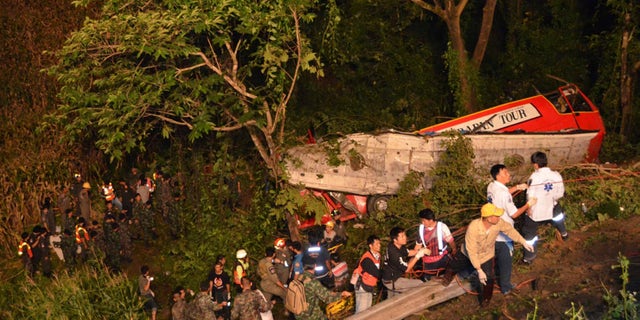 NEWYou can now listen to Fox News articles!
BANGKOK – A bus carrying worshippers home from a temple at the end of Buddhist Lent plunged into a ravine in northern Thailand, killing 22 passengers, police said Thursday.
The bus driver lost control of the vehicle before it fell about 30 meters (98 feet) into the ravine on a curvy rural road in Wang Nuea district in Lampang province on Wednesday, police Col. Somdet Tossaporn said. The driver was among 16 people injured.
The travelers had visited the temple to make merit, a Buddhist ritual of performing good deeds or other acts. Most of those killed were women.
Somdet said the driver is facing charges of causing deaths by reckless driving, which carry a maximum jail term of 10 years.
Lampang is a mountainous area 600 kilometers (372 miles) north of Bangkok.
Up to 26,000 people are killed in road accidents every year in Thailand, according to the Interior Ministry.