Brother of al-Qaida leader sanctions violence against West to avenge Mali intervention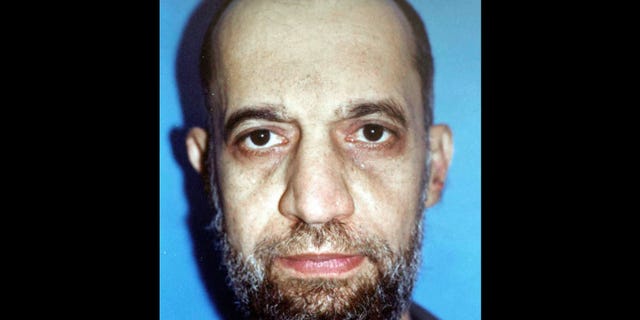 CAIRO – The brother of al-Qaida leader Ayman al-Zawahri on Wednesday sanctioned violence against the West in retaliation for the French-led campaign against militants in Mali, saying the U.S. and Europe are "making jihadists."
Mohammed al-Zawahri, one of Egypt's most influential jihadi leaders, made his comments in an interview with The Associated Press in Cairo, in the wake of the bloody four-day hostage crisis in Algeria, in which al-Qaida-linked militants seized a gas plant in retaliation for the campaign in Mali.
"All Muslims have the right to stop this aggression by any means," he said of the French-led military intervention. "This barbarism, aggression and brutality ... according to Shariah, we have to confront it."
"They (the West) are making jihadists," he added.
The four-day confrontation that began when al-Qaida-affiliated militants stormed the remote desert natural gas complex in Ain Amenas and took hostages early Wednesday. The militants threatened to blow up the entire complex, and Algerian troops finally ended the crisis with a ground assault. In all, 37 hostages, including an Algerian security guard, and 29 militants were killed, but five other foreign workers remain unaccounted for.
The Masked Brigade, the group that claims to have masterminded the takeover, has warned of more such attacks against any country backing France's involvement in Mali. French forces there are trying to help stop an advance by Islamic extremists.
Militants offered to free hostages in exchange for the release of two prominent terror suspects jailed in the United States: Omar Abdel Rahman, a blind Egyptian sheik convicted of plotting to blow up New York City landmarks and considered the spiritual leader of the 1993 World Trade Center bombing, and Aafia Siddiqui, a Pakistani scientist convicted of shooting at two U.S. soldiers in Afghanistan.
Al-Zawahri, who is the younger brother of the al-Qaida leader, was imprisoned for nearly 12 years under Egypt's former president, Hosni Mubarak, including four years in solitary confinement. He was tortured during his time in prison, before eventually being freed after Mubarak's ouster.
Since his release, he has been appearing in street protests in defense of Shariah, or Islamic law, and on Friday he was among some 200 ultraconservative Islamists and former jihadis who staged a protest in front of the French embassy in Cairo. The protesters raised a banner that read, "Mali is not alone," and called for a boycott of French products and the expulsion of the French ambassador.