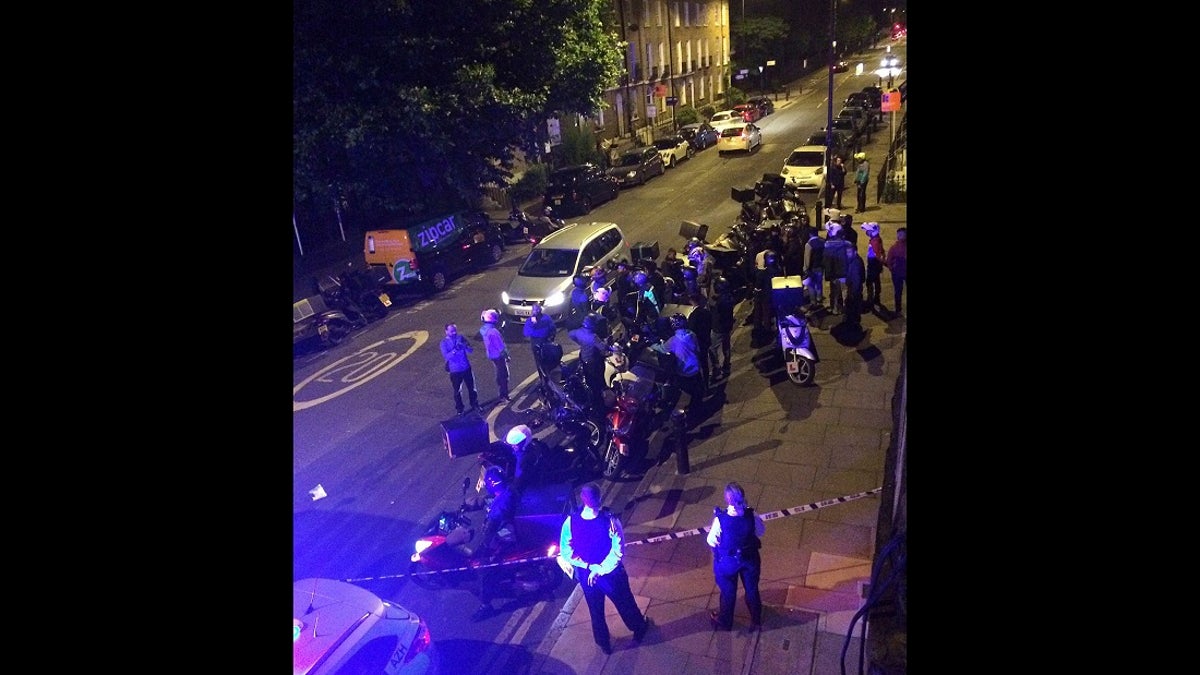 Two teenagers were arrested Friday in connection to five acid attacks conducted over a span of 90 minutes by men on mopeds in London. Several people were injured in the incidents.
London's Metropolitan police did not immediately release the 15-year-old's and 16-year-old's names but said they were arrested on suspicion of robbery and grievous bodily harm. Police have appealed to the public for more information on the suspect.
Police said the spree began late Thursday when two men on a moped tossed noxious substance into the face of a 32-year-old moped driver, then jumped on his vehicle and drove away.
UK, AUSTRALIAN LEADERS VISIT SITE OF BOROUGH MARKET ATTACK
The pattern was repeated across a swath of east London. At least one victim, a man in his 20s, was left with life-changing injuries, police said.
The assaults follow a spate of high-profile attacks, including one in which a man is accused of throwing acid at an aspiring model and her cousin as they sat in their car. A 25-year-old man has been charged in that case.
London police say the number of reported attacks with corrosive liquids rose from 261 to 454 in 2016. Some of the attacks appear to be related to gang activity of the theft of cars and motorbikes.
BRITAIN'S NATURAL HISTORY MUSEUM UNVEILS HUGE WHALE SKELETON
The spike in attacks has prompted some lawmakers to call for restrictions on the sale and carrying of corrosive liquids such as sulfuric acid.
London police chief Cressida Dick said officers were concerned by the increase in the "completely barbaric" attacks.
"We will arrest people, we will enforce the law as we can, and we are working very closely with the (government) to try to see if there is any changes in the law required," Dick told LBC radio.
The Associated Press contributed to this report.