British teen 'bonded' with ISIS fighter over 'Deal or No Deal,' talked about killing Obama
A teenager "bonded" with her lover, a fighter for the Islamic State, over their favorite television show "Deal or No Deal" and the couple discussed how they would kill former President Barack Obama, a British court heard Monday.
Safaa Boular, 18, of London is on trial after she was accused of plotting a grenade attack on the British Museum after failing in her ambition to become a jihadi bride in Syria.
She was arrested in April 2017 for trying to travel to Syria. While she was in prison, the teen attempted to enlist her 21-year-old sister Rizlaine to carry out an attack. In phone calls from prison, she used code words that referred to an attack as an "Alice in Wonderland"- themed tea party, prosecutors said.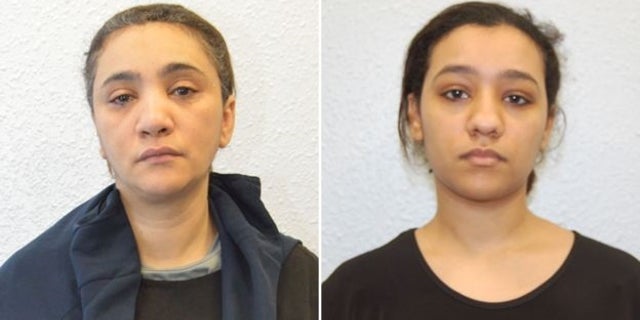 Boular's mother, Mina Dich, 43, was also part of the scheme. She was accused of assisting Rizlaine, who admitted to planning an attack and pleaded guilty to the charges.
EGYPT ARRESTS ACTIVIST ON CHARGES OF INSULTING PRESIDENT
Boular has denied planning acts of terrorism.
Boular met ISIS fighter Naweed Hussain, of Coventry, United Kingdom, on Instagram, the BBC reported. Hussain, who was in his 30s, reportedly approached the teenager on Instagram and the two immediately connected.
Boular was connecting with ISIS supporters on Instagram following the deadly terror attacks in Paris. She said she was "curious to find out why people do the things they do."
Conversations between Boular and Hussain from 2016 showed the two bonding over their mutual interest in the game shows "Deal or No Deal" and "The Chase." The couple then professed their love for one another through heart emojis.
INDONESIA POLICE SHOOT DEAD SUSPECTED MILITANT, ARREST 13
"I love you too," Boular replied to Hussain's heart emoji.
The two spoke for about three months. Boular "wanted to marry Hussain and wear suicide belts together," prosecutors said.
Messages between the couple also showed their mutual disdain for Barack Obama. Hussain asked Boular how she would kill the former U.S. president "If you had da choice." Boular sent the fighter a picture of an explosion stating, "Shake my hand with Mr. President."
Boular told Hussain she "wanted to achieve paradise in death so bad." Hussain said they would "go forth one day and raise lions." However, Hussain was killed in April 2017. It was not immediately clear how he died.
The Associated Press contributed to this report.