British Officials Hold Inquest Into 2005 Terror Attacks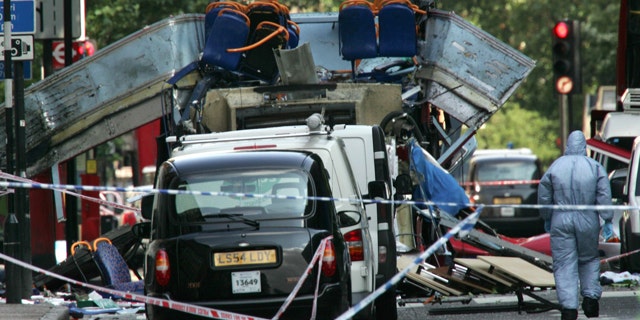 More than five years after the attacks brought terror to the capital, bereaved families will finally have the chance to ask officials questions about whether their loved ones could have been saved.
The inquest, which gets under way at the Royal Courts of Justice today, will have a wide-ranging remit to examine whether the emergency services' response was adequate and whether MI5 and the police could have prevented the 2005 atrocities.
Four suicide bombers armed with home-made explosives packed into rucksacks launched co-ordinated attacks on three Tube trains and a bus on July 7, 2005, in Britain's worst terrorist atrocity since the 1988 Lockerbie bombing.
It has taken so long to hold the inquests because they could not start until after the trial of three men accused of helping the attackers choose their targets.
The trio were cleared of the charge at Kingston Crown Court last year, although two of them were convicted of conspiracy to attend a terrorist training camp.
Lady Justice Hallett, who will chair the inquest, is sitting without a jury.
She has already ruled the proceedings will have a wide remit, examining all four bombing scenes to determine whether more could have been done to save the victims at each bomb site.