Brazil Orders Release of Man in Killing of US Nun & Activist Dorothy Stang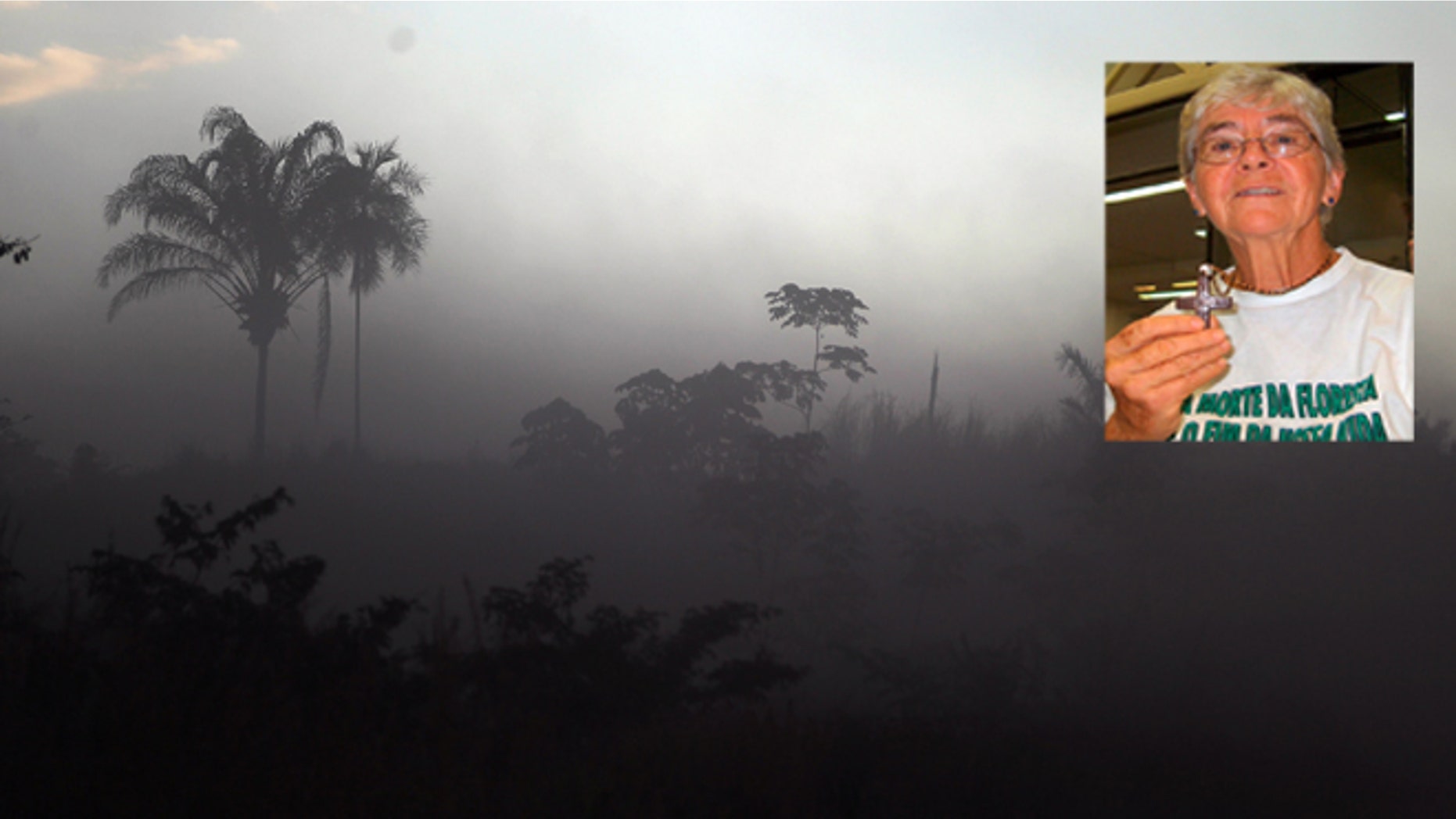 Sao Paulo – The rancher accused of involvement in the 2005 killing of U.S. rain forest activist and nun Dorothy Stang was released pending the outcome of his appeal process.
In 2010, a jury found Regivaldo Galvao guilty of ordering Stang's death and sentenced him to 30 years in jail. But he was freed on appeal.
He was imprisoned one year later after a Para state court ruled that he had to start serving his sentence before his appeal process had run its course.
Galvao was expected to be released later Wednesday.
Also convicted of ordering Stang's murder is Vitalmiro Moura, who is serving a 30-year jail term. Two other men charged with taking part in her killing are also in jail. Another one is at large.
Stang was born in Dayton, Ohio, and spent three decades trying to preserve the rain forest and defending the rights of poor settlers who confronted powerful ranchers seeking their lands in the Amazon's wild frontier.
The northern Brazilian state of Para, where Stang was gunned down with six, close-range shots from a revolver, is notorious for land-related violence, contract killings, slave-like labor conditions and wanton environmental destruction.
In Brazil, killings over land are common and seldom punished, as powerful landowners clash with farmers and others for control of lucrative farming and logging land.
According to the Catholic Land Pastoral, a watchdog group that tallies land-related threats and murders, more than 1,150 rural activists have been slain in Brazil over the past 20 years, but fewer than 100 cases have gone to court since 1988. Out of those cases, the courts have only found guilty 15 of the men who ordered the killings.
The killings are mostly carried out by gunmen hired by loggers, ranchers and farmers to silence protests over illegal logging and land rights.
Based on reporting by the Associated Press.
Follow us on twitter.com/foxnewslatino
Like us at facebook.com/foxnewslatino