BP finds 31 immigrants in Texas apartment, other 10 hidden behind truck's fake wall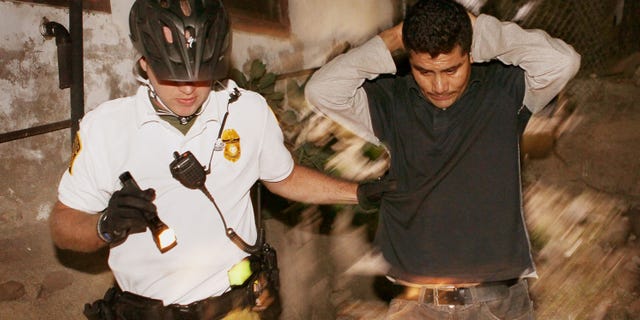 PALMVIEW, Texas (AP) – U.S. Border Patrol agents say they found 31 immigrants who entered the U.S. illegally hiding in a single apartment in a small town on the Texas-Mexico border.
The Border Patrol said Wednesday that those arrested included immigrants from Mexico, El Salvador, Honduras and Guatemala. Agents also arrested a Mexican woman they say was the caretaker of the apartment.
Also Wednesday, the Border Patrol said 10 undocumented immigrants were hidden behind a fake wall inside a commercial truck at a checkpoint in Falfurrias, about 90 miles north of the border. Agents arrested the driver, who was not identified.
Border crossings of children and family members in particular have spiked in recent months. Experts blame gang violence in Central America for driving citizens north at numbers that are approaching last summer's surge.
Like us on Facebook
Follow us on Twitter & Instagram