Boy Rejoins Team After It Allows Pink Gloves to Support Mother, Who Has Cancer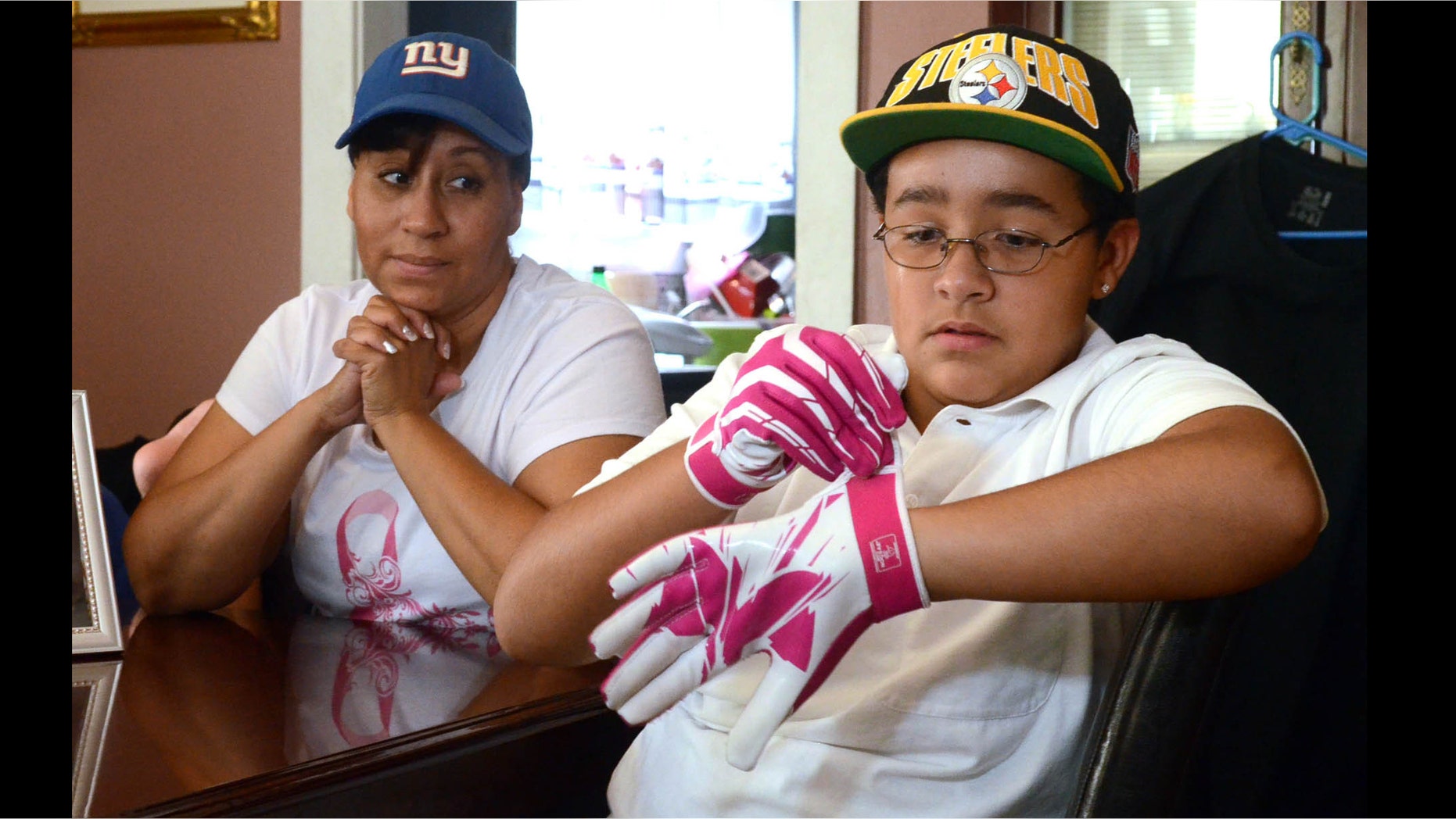 Egg Harbor, N.J. – A 12-year-old boy who bought pink gloves to wear at his football game to show support for his mother, who has breast cancer, is returning to the team he quit over a dispute with the coach.
Julian Connerton quit the youth football team after the coach told him he could not wear the pink gloves.
Egg Harbor City Crusaders coach Paul Burgan met with Julian and his family on Tuesday night and apologized for the misunderstanding.
Burgan tells The Press of Atlantic City  he simply forgot why the boy wanted to wear the gloves and he would have let him if he had remembered. Louis Barrios of the Egg Harbor City Crusaders Youth Athletic League Association told The Press of Atlantic City that the coach was following uniform rules.
The coach says the boy was right to stand up for his mother. During the dispute, the boy's mother, Mayra Cruz-Connerton, had called on the league to suspend the coach for the season.
Connerton says he looks forward to playing in Saturday's game, which will support breast cancer research.
As they have for the past three years, every player and cheerleader will wear pink socks.
This story contains material from The Associated Press.
Follow us on twitter.com/foxnewslatino
Like us at facebook.com/foxnewslatino