Border Crosser From Guatemala Charged For Stabbing Patrol K-9 In Texas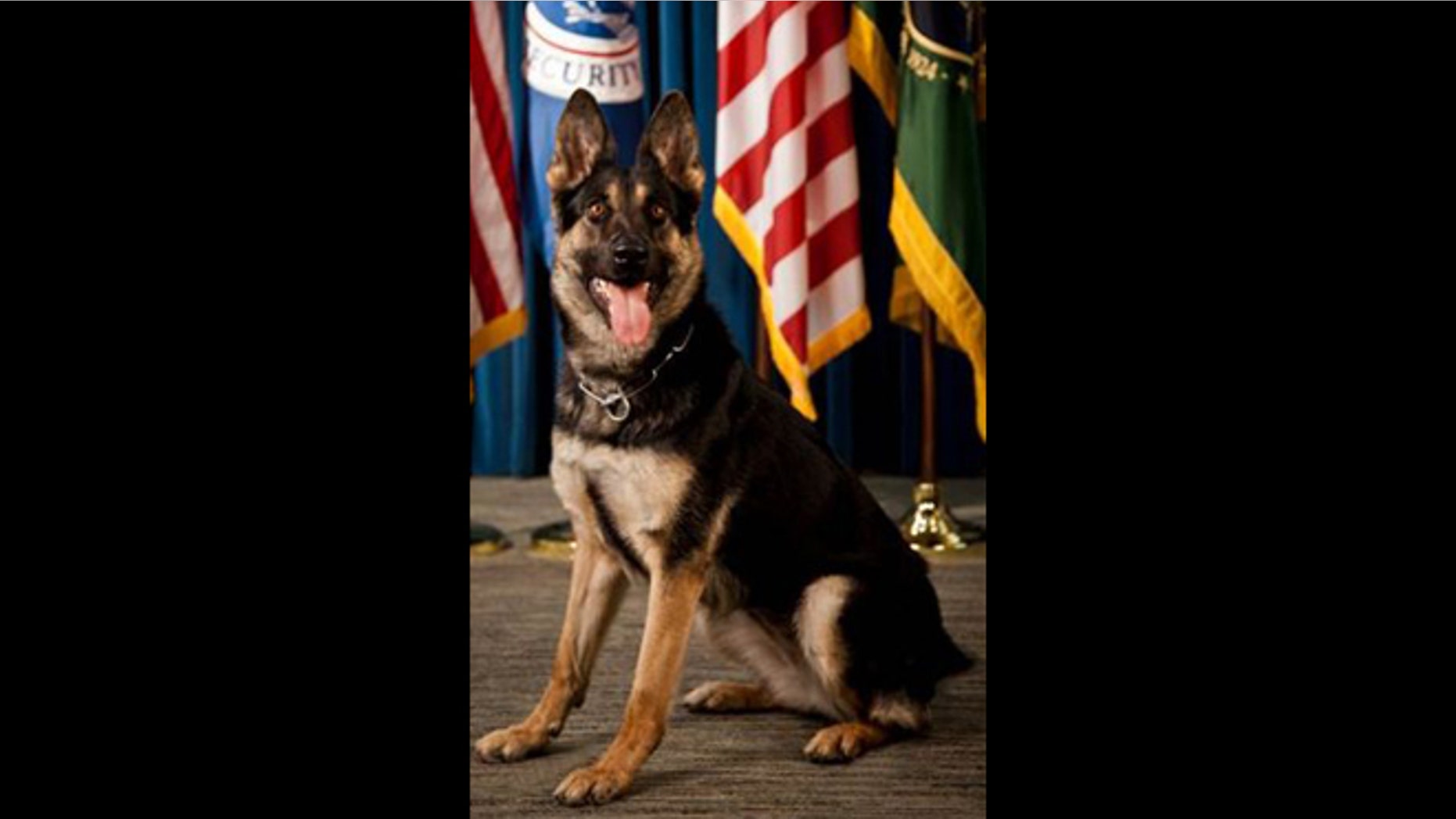 A Border Patrol canine is recovering after being stabbed in the neck during a confrontation on the border. Its attacker, a Guatemalan citizen who was trying to enter the United States across the Rio Grande river, is now facing charges.
The two-and-a-half year old German Shepherd, Dinie, was stabbed in the neck Sunday morning when the Border Patrol confronted approximately 30 suspected undocumented immigrants near Mission, Texas.
At approximately 4:30 a.m., Dinie and her handler agent chased after suspect Luis Gilberto Cruz-Solis, who had jumped up from the brush and began running.
"These dogs, until you actually physically stop them, they're going to continue to go," said Border Patrol officer Henry Mendiola.
Dinie ran ahead of her handler and confronted Cruz-Solis, who allegedly stabbed the canine on the right side of her neck. Her handler rushed her to the vet after noticing her harness was covered in blood, according to court documents.
"When the handler picked her up at the vet after the surgery, she's already up and running," said Mendiola. "But obviously the handler knows best," he added.
Cruz-Solis was transported to a Border Patrol station where he told agents he stabbed the dog in the neck after it bit him. He said he then threw the knife in the woods.
Police recovered the knife. Cruz-Solis admitted to the Border Patrol that he was an undocumented immigrant from Guatemala.
Follow us on twitter.com/foxnewslatino
Like us at facebook.com/foxnewslatino