Boko Haram's treatment of captured Nigerian girls detailed in new report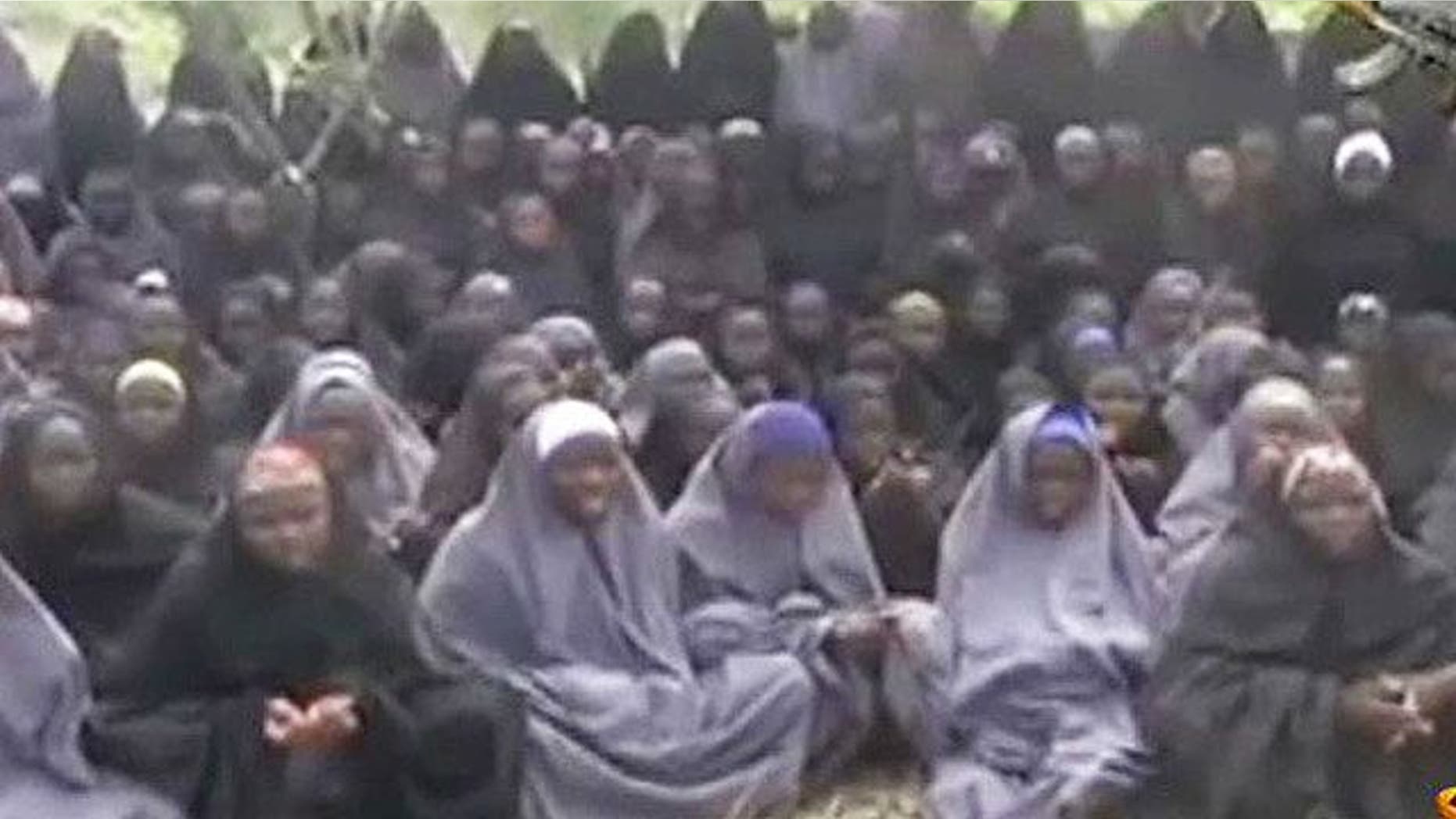 Nigerian girls have endured physical torture, rape and forced marriages in the secret forest camps of Islamist terror organization Boko Haram, according to a new Human Rights Watch report released Monday.
The report draws on interviews with 46 victims and witnesses of the group's destructive actions. Boko Haram came to international attention in April, when its fighters abducted more than 270 girls from a boarding school in northeastern Nigeria. The kidnapping sparked an international outcry and put pressure on the Nigerian government to secure their release.
Dozens of the captured girls have escaped, but officials estimate that 220 remain missing.
Earlier this month, Nigerian officials claimed the release of the girls was near after a cease-fire agreement had been reached with the group. However, there has been no sign that the captives are close to being released, and thirty teenage girls and boys have been kidnapped since Wednesday from villages around Mafa town, 25 miles from the Borno state capital, Maiduguri, the local government chairman Shettima Maina told reporters.
Escaping residents said Boko Haram insurgents abducted 80 girls and women from neighboring Adamawa state on Oct. 18.
Older women in the group were released the following day and said the extremists kept about 40 younger women and girls, according to the residents. They spoke on condition of anonymity for fear of retaliation by the insurgents.
In all, the group is believed to have abducted more than 500 women and girls since 2009.
One 19-year-old told how she and her five friends were ambushed, captured, and threatened with death by Boko Haram fighters while walking to school. They were released after several days only after promising to convert to Islam and give up school.
The report describes how the group, whose name means "Western education is forbidden" in a rough translation, targets Christians and students, threatening to beat or kill them unless they convert to Islam, stop attending school, and wear the traditional hijab.
Other kidnapping victims are forced to take part in attacks and carry ammunition during a battle, and some are used to lure Christian men to places where they will be killed by Boko Haram, the report states.
The report also alleges that girls who escape are largely ignored by the Nigerian government, despite their potential intelligence value. Human Rights Watch claims that Boko Haram's captives have information on the group's chain of command and its information-gathering capability, but are "rarely, if ever" interviewed.
Last week, the Associated Press reported that people who escaped from Bama, a town in a part of northeastern Nigeria where Boko Haram has declared an Islamic caliphate, say hundreds of residents are being detained for allegedly breaking the group's strict version of Shariah law.
Residents who got out of Bama said so many people have been detained by Boko Haram that the local jail is overcrowded and houses are being used as makeshift prisons. Many young men have been forced to join Boko Haram, and those who refuse are killed, said those who ran away.
People are jailed after brief "trials" for infringements like smoking cigarettes, said Amina Bukar, a middle-aged woman who said she hiked through the bush for five days before reaching Maiduguri, the Borno state capital nearly 50 miles away.
The Associated Press contributed to this report.