Boeing fire probe says deactivate Dreamliner beacons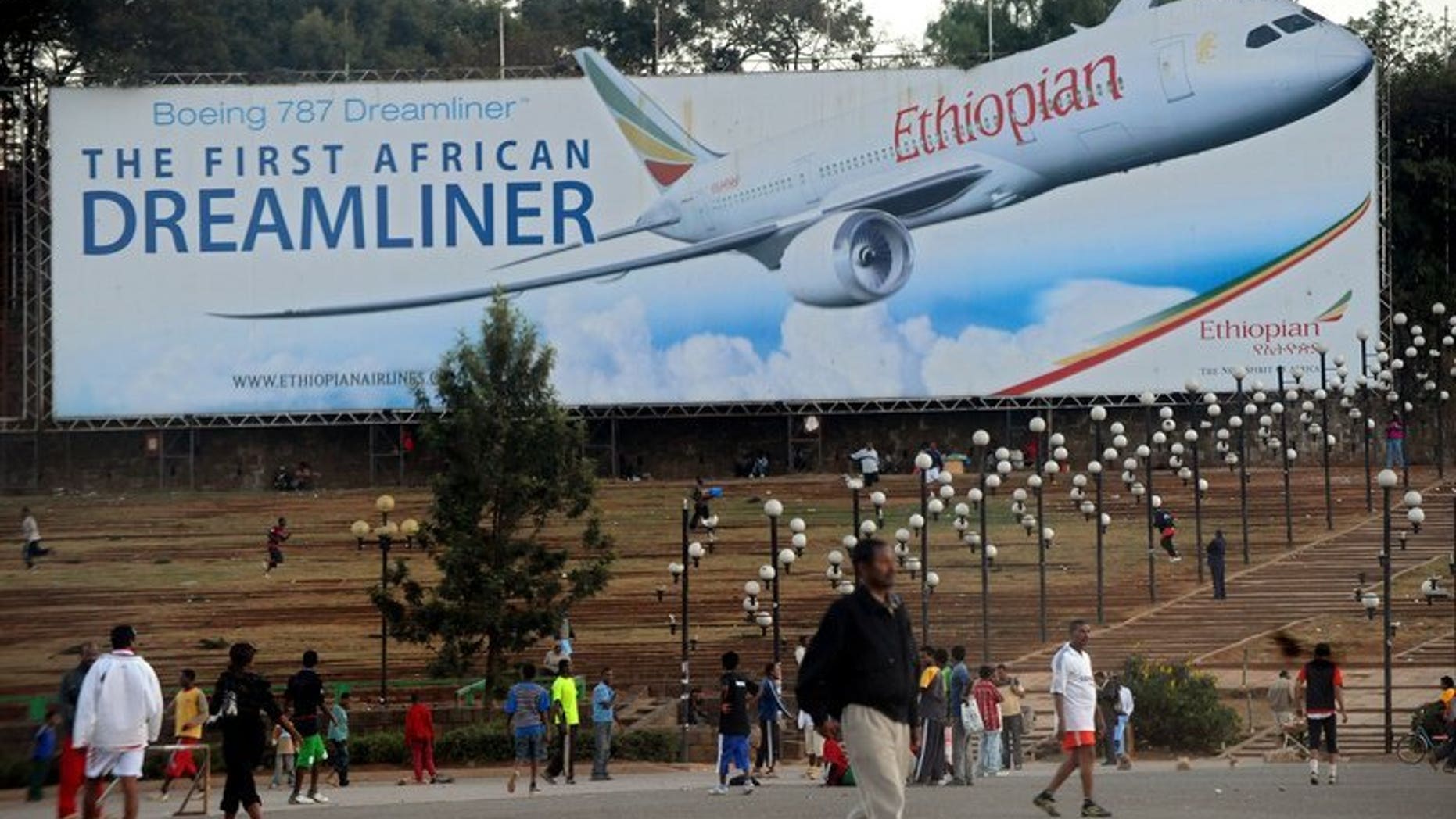 LONDON, Greater London (AFP) – British authorities probing a fire onboard a parked Boeing Dreamliner at London's Heathrow airport recommended on Thursday that Honeywell distress beacons on all 787 planes be deactivated pending further checks.
The Air Accidents Investigation Branch said it was not clear, however, whether the fire originated in the transmitter batteries or was caused by an "external mechanism such as an electrical short".
Nobody was hurt in the fire last Friday on an Ethiopian Airlines plane, which was empty at the time.
But the incident is a blow to US planemaker Boeing, which withdrew from service its entire fleet of Dreamliners earlier this year due to separate concerns that lithium ion batteries on board could cause fires.
A total of 68 Dreamliners have so far been delivered, and the AAIB recommends to US aviation authorities that emergency locator transmitter systems in each of them be made inert.
"It is recommended that the Federal Aviation Administration initiate action for making inert the Honeywell International RESCU406AFN fixed emergency locator transmitter system in Boeing 787 aircraft until appropriate airworthiness actions can be completed," the report said.
It also recommended that the FAA and other regulatory authorities "conduct a safety review of installations of lithium-powered emergency locator transmitter systems in other aircraft types and, where appropriate, initiate airworthiness action".