Bloomberg offers $9M to Latin American cities with innovative government programs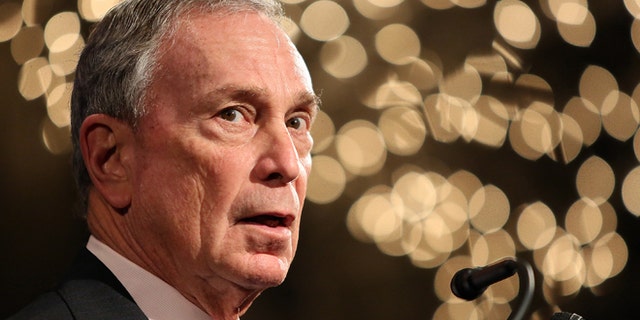 NEW YORK (AP) – Hundreds of Latin American and Caribbean cities are being invited to vie for millions of dollars from former New York Mayor Michael Bloomberg, as his charity extends an innovation competition to a new region.
Bloomberg Philanthropies was set to announce its latest Mayors Challenge competition. It offers up to $5 million for initiatives that address major local issues, make local government more efficient or get citizens more engaged.
Following similar competitions in the U.S. and Europe, this one is open to cities of over 100,000 people in many countries from Argentina to Mexico to Haiti, though not Cuba. While the U.S. and Cuba have been working toward normalizing relations since late 2014, the Bloomberg foundation notes that the U.S. trade embargo continues.
Cities without local governments, such as those in federal districts, also are excluded. Still, the charity says more than 900 cities are eligible.
"We're looking forward to seeing what exciting new ideas emerge," Michael Bloomberg said in a statement.
Winners of a $5 million grand prize and four $1 million awards are to be announced in the fall.
The first two Mayors Challenges were won by Providence, Rhode Island, which is working on improving poor children's vocabulary, and Barcelona, Spain, which is focusing on addressing social isolation among elderly people.
Bloomberg, a billionaire entrepreneur, served three terms as a Republican-turned-independent mayor of the biggest U.S. city.
His foundation distributed over $500 million in 2015 to arts, education, environmental, public health and government-innovation initiatives.
Some other foundations also give governments money to try new approaches in various areas.