Blatter gets August appeal date to fight FIFA ban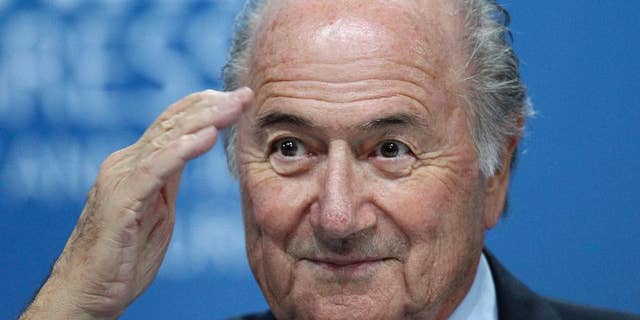 NEWYou can now listen to Fox News articles!
LAUSANNE, Switzerland – Sepp Blatter will go to sport's highest court on Aug. 25 to challenge his six-year ban from football for approving a $2 million FIFA payment to an adviser.
The Court of Arbitration for Sport set the former FIFA president's appeal hearing date on Friday, to be held at its headquarters in Lausanne.
Blatter's day in court will come more than three months after CAS imposed a four-year ban on his adviser Michel Platini, head of European soccer's governing body UEFA at the time, for conflict of interest.
A different CAS panel in Platini's case said it was "not convinced by the legitimacy" of the payment to Platini. The money was uncontracted extra salary for working as Blatter's presidential adviser from 1999-2002.
Both deny wrongdoing, and claim they had a verbal contract for the additional money, which FIFA was not required by Swiss law to pay.
Blatter and Platini were both banned for eight years by FIFA's ethics committee last December.
FIFA's appeal committee cut two years off their sanctions as reward for their long service to the sport.
Details of the payment emerged last September after Blatter announced his plans to leave FIFA under pressure from American and Swiss federal investigations of corruption implicating football's world governing body.
Swiss federal investigators went to FIFA headquarters to interview Blatter and Platini after an executive committee meeting, and announced that criminal proceedings had been opened against Blatter for suspected mismanagement.
The case also ended Platini's bid to succeed his former mentor as FIFA president. He said in May he will challenge the CAS verdict at Switzerland's supreme court.