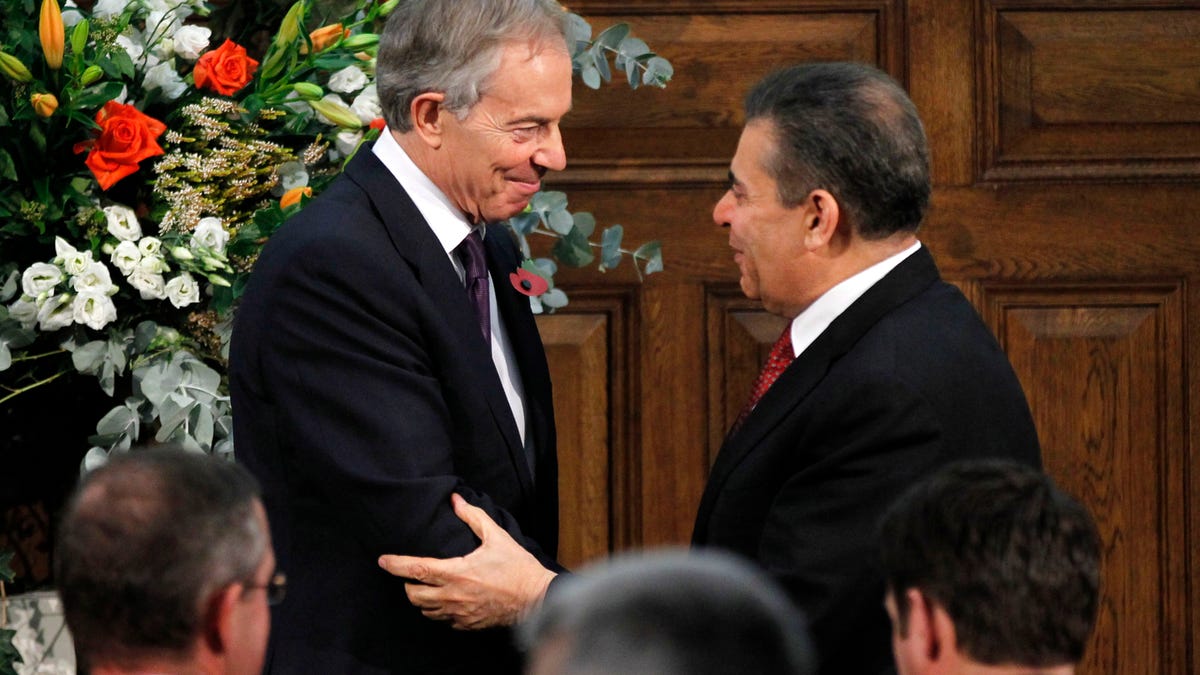 LONDON – Former Prime Minister Tony Blair said Monday that British forces should be proud of their role in the U.S.-led invasion of Iraq, citing what he claimed was major social and economic progress since the toppling of Saddam Hussein in 2003.
Blair said that Iraq was likely to be one of the world's fastest growing economies over the next decade. He hailed drastically lower child mortality rates and trumpeted developments in the southern city of Basra, where most U.K. forces were based after the invasion.
However, making a rare speech on Iraq — the most divisive issue of his decade in power — the ex-leader acknowledged that parts of the country continued to suffer from terrorism and destabilizing political tensions.
Underscoring the security challenges, two car bombs exploded Monday around Baghdad, killing four people and wounding at least 17, according to police and hospital officials.
Blair, elected in 1997, faced huge street protests in 2003 against Britain's involvement in the war and was dogged by accusations that he had shown blind subservience to the administration of U.S. President George W. Bush. However, Blair went on to win a 2005 British election, though with a reduced majority.
He told a conference of the Iraq Britain Business Council in central London that British forces "helped liberate Iraq from Saddam, and for years with much heroism and sacrifice, helped Basra survive the sectarian aftermath. They should be proud of what they achieved."
Blair has made two humbling appearances before Britain's national inquiry into the Iraq war, and was heckled as he offered an apology to the families of military personnel killed in the conflict.
The inquiry's report on the contentious buildup to the war, and mistakes in planning for the aftermath of Saddam's fall, is scheduled to be completed by mid-2013.
In his speech, Blair said that Iraq would have economic growth of around 9 percent in 2012, and that its annual oil revenue of around $100 billion per year was predicted to triple by 2020.
On Iraq's progress since the 2003 invasion, he insisted it was "important not to exaggerate it, (but) equally important not to ignore it."
Though Blair urged British businesses and foreign investors to seek out opportunities in Iraq, he acknowledged the country still faced many problems.
"The challenges that Iraq still faces are obvious: continuing security problems of terrorism, especially around Baghdad; services and infrastructure still far below what they can and should be; and bureaucracy and corruption," Blair said.
"Political tensions remain high and often lead to paralysis when the country urgently needs movement. There is also the turmoil in the region, not least in Syria," he added.
___
Associated Press writer Adam Schreck in Baghdad contributed to this report.